Volunteer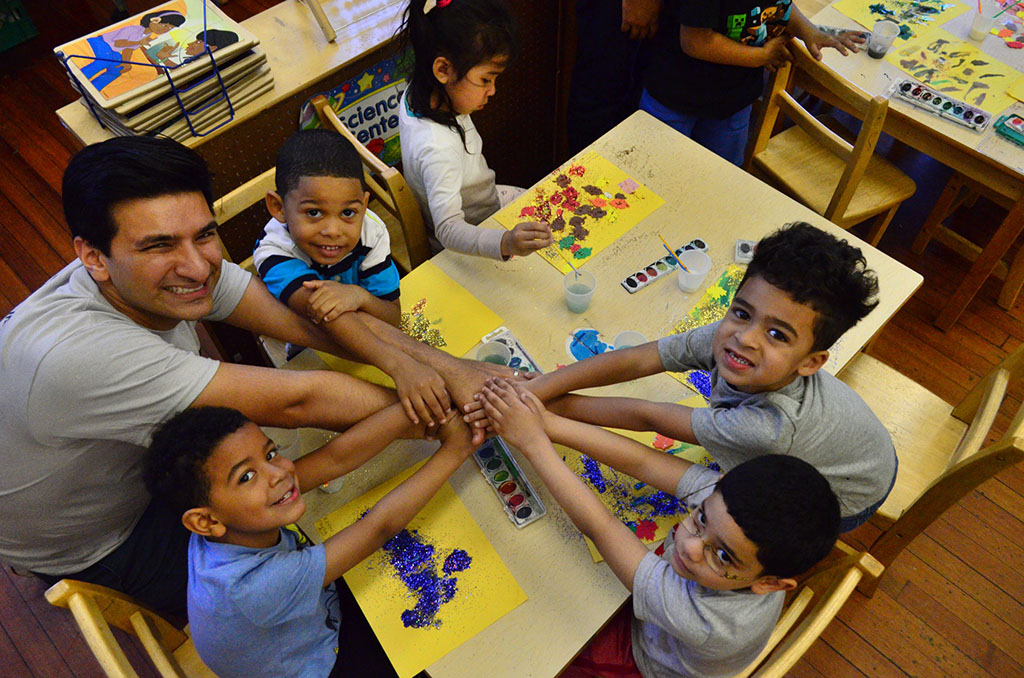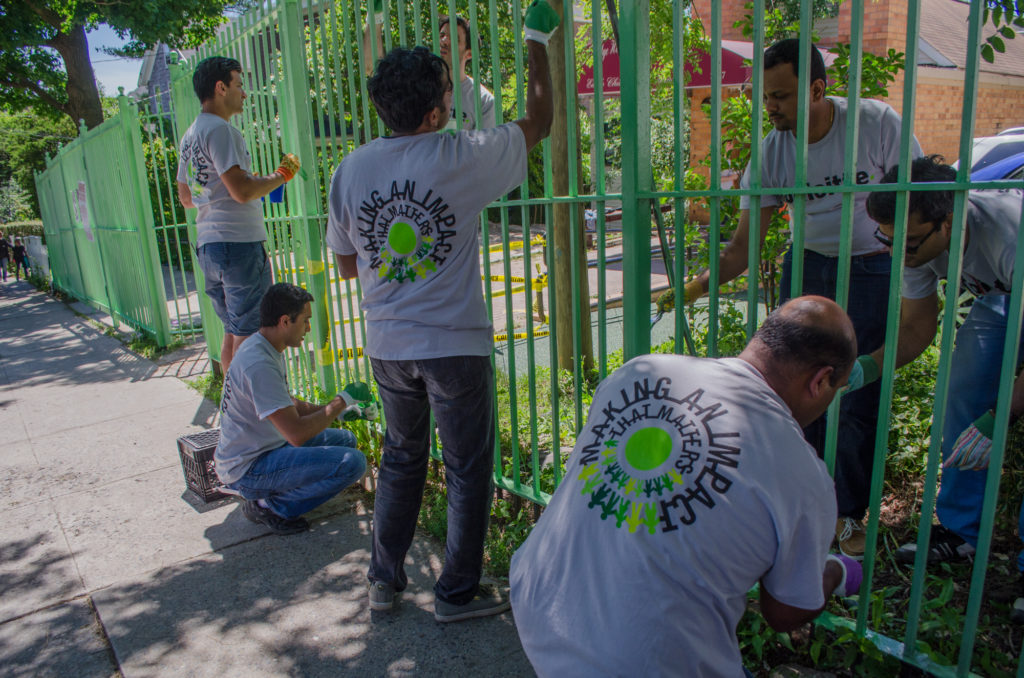 KHCC provides resources to empower Bronx residents by providing an environment that fosters academic milestones, literacy, mental health support, nutrition, technology, and the arts.

As with every aspect of our community, the KHCC volunteer program has had to make changes due to the ongoing Covid-19 pandemic. We are still offering volunteer opportunities in a limited capacity. Please see the link below for the current list of volunteer slots:
KHCC Volunteer Opportunites Fall 2020

KHCC is operating under a comprehensive plan to keep all of our participants, staff and volunteers safe on site. Please see the link below for our full Covid-19 pandemic operating procedures:
KHCC seeks volunteers through three main areas:
Service & Skills - Corporate engagement, family and community service

Membership - Board of Directors and Advisory Boards
Weekly internships & volunteerism
Service & Skills
Corporate Engagement: Impact Brochure
KHCC has a sprawling campus in the Kingsbridge Section of the Bronx. Our stakeholders might work for corporations looking to engage with nonprofits. We have a robust track-record in working with corporate groups from 10 to 150 employees for single or multiple day engagements. Connect us with your employer and we will take it from there: development@khcc-nyc.org.

Seeking Individuals with the following talents and expertise:
Contacts with the Kingsbridge Armory
Contacts with politicians
Contacts at foundations
Marketing skills
Software skills
Data skills
Development or real estate skills
Employment and immigration Lawyers
Carpentry or cabinet making
Family and Community Service Days
Bring your family or come as an individual to KHCC on weekends or during the week to help with beautification projects. We seek individuals looking for an hour or a day of working in the garden, helping paint, tackle special projects, and many other helpful ways. A little goes a long way!
To Volunteer click HERE!
Membership
Board Members
Our 14 Board Members represent diverse fields, backgrounds and talents, reflecting our community. The Board consists of corporate and industry leaders, educators, community residents, and parents. These members have legal and fiduciary responsibilities, provide governance, lead strategy for the agency and help the agency navigate challenging issues.

Members lead committees to help advance strategy and operational priorities of the agency: Facilities, Personnel, Development, Audit, Finance, Program and Executive

We seek Board Members with an Early Childhood Services Degree; work in a corporation, marketing, banking, or finance
Advisory Board Members
Members serve as a resource and sounding board, offering ideas and expertise and giving honest advice.

Members may be called upon to be part of a Board Committee such as the Program Committee, or Strategic Planning Committee, etc.

Areas of interest may include but not be limited to Fundraising and Events, Membership, Communications, Volunteer Projects, Development or technical matters where they might possess expertise or insight.
Weekly Internships & Volunteerism
KHCC seeks volunteers and interns to support programs and/or administration for 10-20 hours per week:
Events and Marketing Volunteer Responsibilities:
Work with the Development team to assist in organization of events, such as the annual gala and cultivation events; meet with the event planning committee; assist in coordinating the promotion of events; research honorees and solicit auction items; assist with developing event programs and invitations; and write a blog post about your experience.
Garden & Nutrition Volunteers:
Assist in building our community garden into a sustainable program that provides nutrition education and healthy food options for KHCC program participants and community members.

Develop goals and objectives that fulfill community needs, determine necessary data to be collected and analyzed, create public and private partnerships among our different community constituents, and identify funding sources.

Special Needs Volunteers:
Assist in the after school program (between hours of 3-7pm) for children with special needs (ages 5-18) through activities such as recreation, music, arts, and crafts and reading.

Building & Grounds Volunteers:
Assist in upkeep of KHCC facilities with skills in the areas of machine operation, carpentry, electric, and plumbing; Sweeping, mopping, trash removal; vacuuming and cleaning of indoor and outdoor areas; Maintain janitor closet and equipment; Basic plumbing repairs; Basic electric and plastering and painting; Snow and ice removal; Carpentry repair and constructing

Lead special projects related to garden and park maintenance, siding and roof repairs, power washing materials, fixing furniture

Human Resource Volunteers:
Assist with HR on-boarding, posting job openings and schedule interviews as needed; Assist with tracking new hire intake paperwork for staff, volunteers and interns, and creating new personnel folders; Assist with payroll changes and gathering signatures for personnel action forms; Assist with maintaining personnel files (hard files and electronically); Assist during agency audits or site visits

Accounting Volunteer Responsibilities:
Assists with accounting operations, reviewing financial information, reconciling financial data and entering data; assists with accounts receivable inquiries and billing processes; assist with accounts payable processing and review; assist with audit requests.

Graduate-level MSW, MFT, and MHC interns:
Works alongside staff in youth , adult and family programs to support clients and families. For more information, please contact Sadie Mahoney at smahoney@khcc-nyc.org
Please contact Ashley Davis at volunteer@khcc-nyc.org for more information.