Visit Our Garden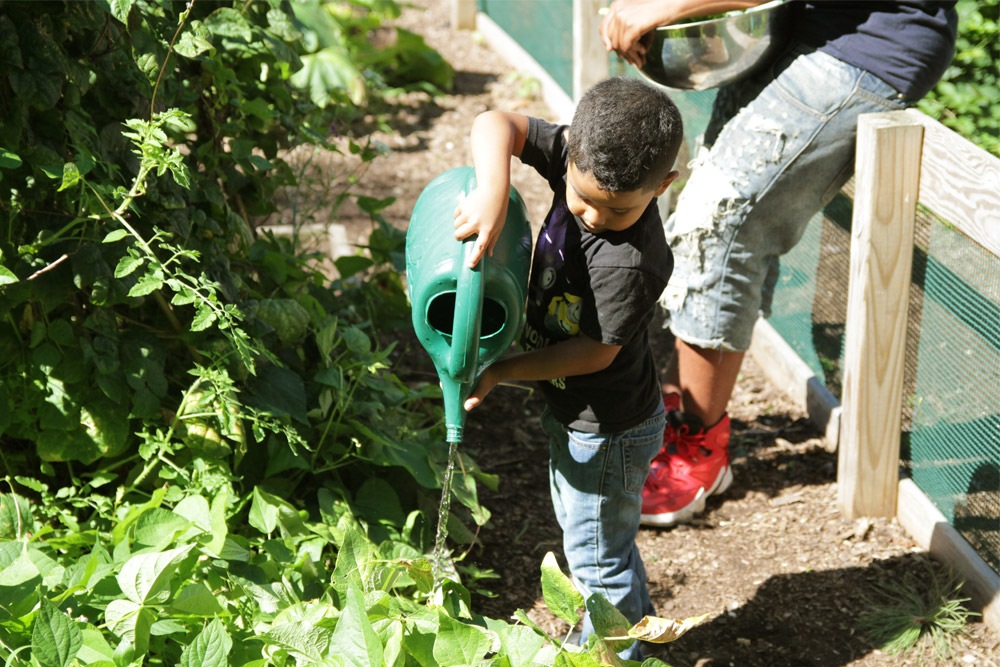 We always welcome volunteers, corporate groups, tours and enquiries. We have seasonal garden social events, where we meet with our community to share the fruits of our labor and the great work that our dedicated staff do in our community.
If you want to attend an event, volunteer, or just visit and taste our produce, please contact Jason Bonet, and he will inform you of all of the great things happening in the KHCC community garden.
Community members are also invited to become a garden member! Each member will have their own garden plot! For information, contact Jason at jbonet@khcc-nyc.org or 718-884-0700 ext. 127 .
Garden Tours and Workshops
Garden tours take place between May and October, led by one of our dynamic and knowledgeable staff. Garden workshops allow our visitors to get their hands into the soil and realize the fruits of their labor. We offer hour long garden workshops tailored to your needs. Individuals, schools, and other organizations are welcome to work as a team or with our kids to plant seeds, hunt for veggies, learn about composting, and see the seed to plate process.
If you would like to book a tour or workshop please contact Jason Bonet at jbonet@khcc-nyc.org or 718-884-0700 ext 127. The cost is $10 per person for a personally tailored experience.