KHCC Summer Rising at ISLA 22-23
Summer Rising will integrate the strengths of DOE academics with the Department of Youth & Community Development's (DYCD) school-based enrichment programming. Students in grades 6–8 will get outside, learn, and engage with peers and caring adults in safe, supervised, and enriching ways. These programs will provide a bridge to the next school year and allow students to reconnect with one another and with their schools. Students will address unfinished learning while being provided avenues for recreation, exploration, and fun.
Our program will comply with all DOH and DOE guidelines. To see our current health and safety protocols please view our KHCC Safe Business Reopening.pdf
Programs:
Dance
Gardening
Games
Sports
Arts and Crafts
Aquatics
Softball
Eligibility:
Participants must be in Middle School, grades 6-8. Participants can also be rising 6th or recently graduated 8th graders.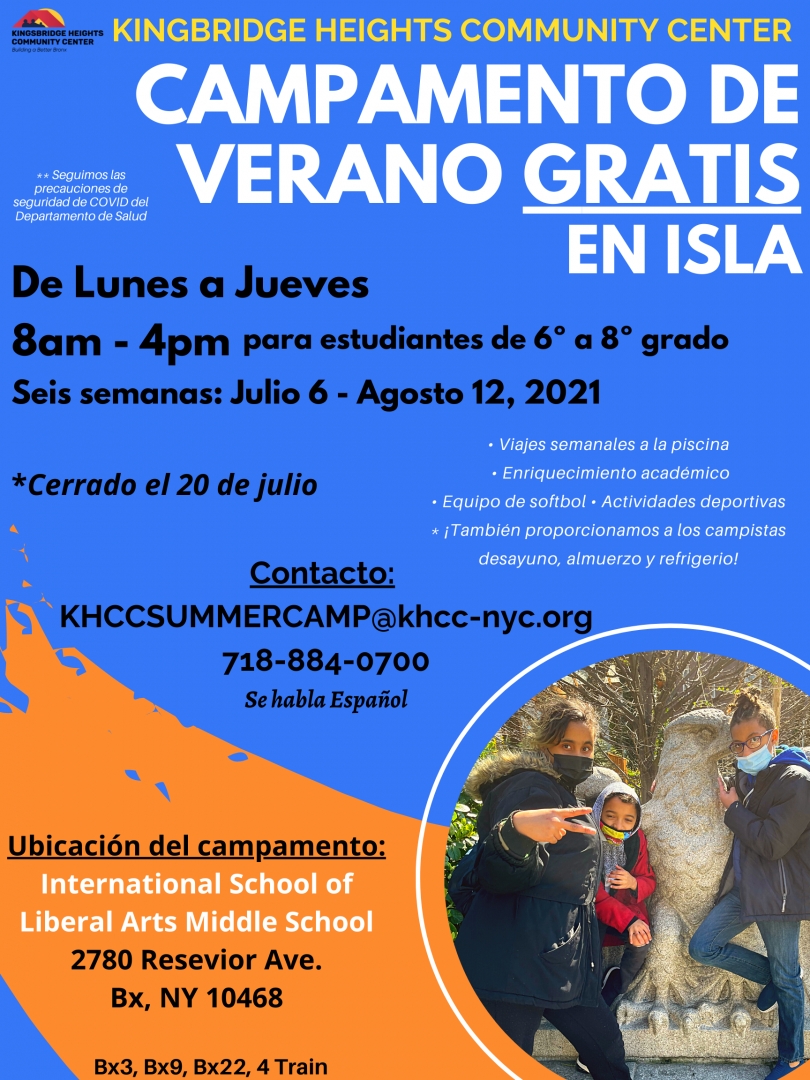 If you have any questions, please email khccsummercamp@khcc-nyc.org.