KHCC Summer Day Camp 2023
Price: $2650 Starts: Jul 05, 2023, Ends: Aug 19, 2023
SUMMER CAMP 2023
Ready to have Fun Under the Sun?!


Early sign up for KHCC Summer Day Camp is now open for 2023! This year, KHCC will offer many safe and fun activities for summer camp participants. Besides our daily activities, we'll be going on trips to amusement parks, water parks, recreational sites, and more! So much fun will be had here at KHCC and you wouldn't want your kid to miss out.


Our program will comply with all DOH and DOE guidelines.
To see our current health and safety protocols please contact khccsummercamp@khcc-nyc.org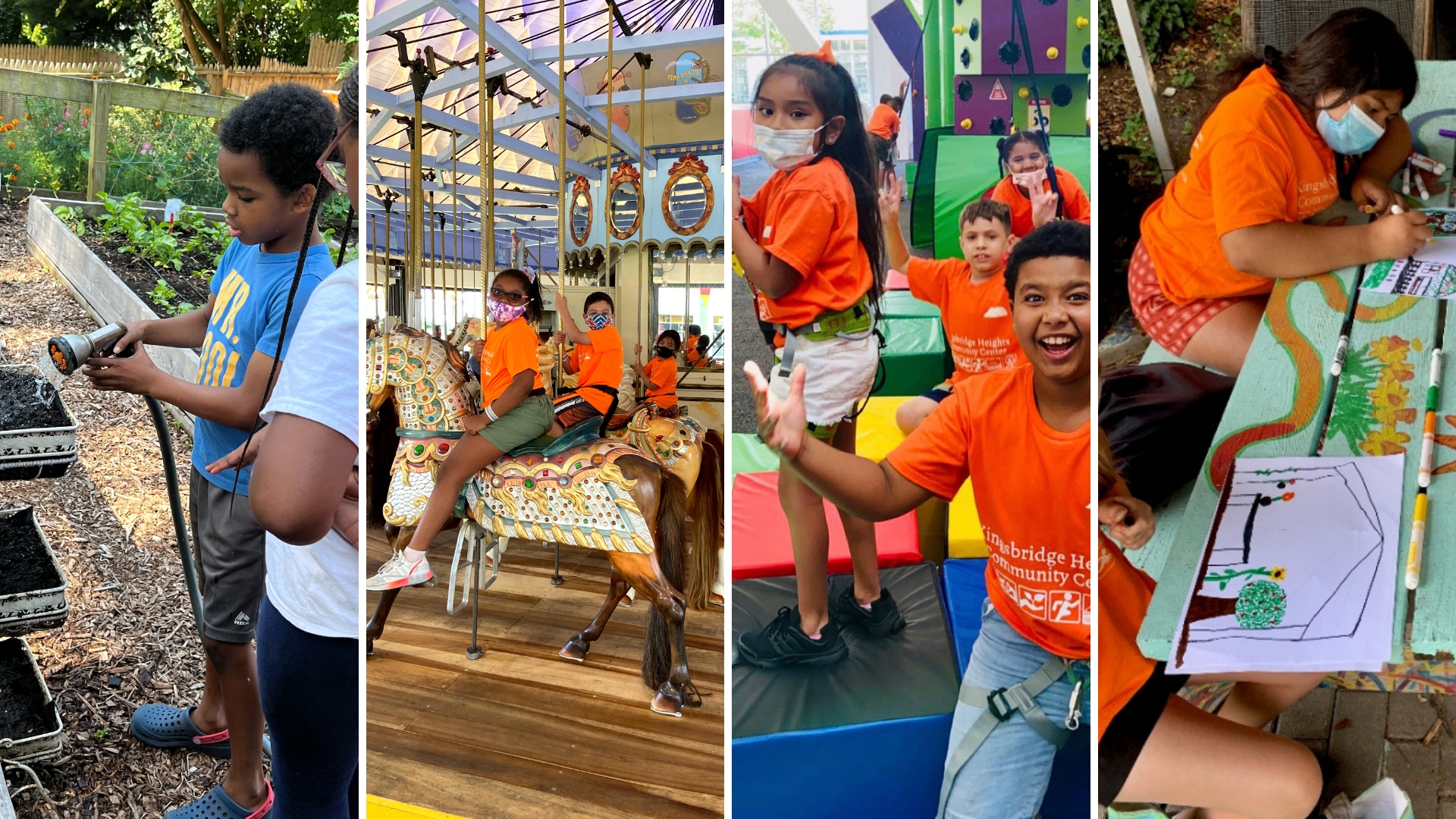 Activities will include:
STEM - Activities focusing on Science, Technology, Engineering, and Math!
Gardening - From peppers, tomatoes, greens, and more, we have plenty of green space for the kids to train their green thumb
Games - We have multiple ways to entertain the kids! From card games, field games, in-house activities, retro systems, and more, we have multiple games to play at all times
Recreational sports - We have to make sure everyone stays active this summer! We'll be playing a variety of sports to burn energy!
Arts and Crafts - We have all different types of materials and ways kids are able to express themselves. From singing, drawing, playing instruments, and more, we'll be able to create that space for them.
Storytime - One of the best ways to teach kids life lessons is through important stories. Plus, we can all use a laugh or two throughout our travels this summer!
Along with games and activities based at KHCC, the summer camp will also have weekly pool trips, water park trips, and more!
Program fee varies by grade!
To register email khccsummercamp@khcc-nyc.org or call 718-884-0700