KHCC Summer Day Camp 2022
Price: $1450 Starts: Jul 05, 2022, Ends: Aug 19, 2022






Come to KHCC for a fun and positive Summer Camp experience for kids K-8th grade!
Registration is now open!: https://forms.gle/SrQTj8A1keuF2n7aA
Early sign up for KHCC Summer Day Camp is now open for 2022. Our program will comply with all DOH and DOE guidelines. To see our current health and safety protocols please click here: https://www.khccnyc.org/download/KHCC_Safe_Business_Reopening.pdf
This year KHCC will offer many safe and fun activities for summer camp participants.
Activities will include:
Dance
Gardening
Games
Sports
Arts and Crafts
Storytime
Along with games and activities based at KHCC the summer camp will also have weekly pool trips, water park trips and more! See the flyer below for more info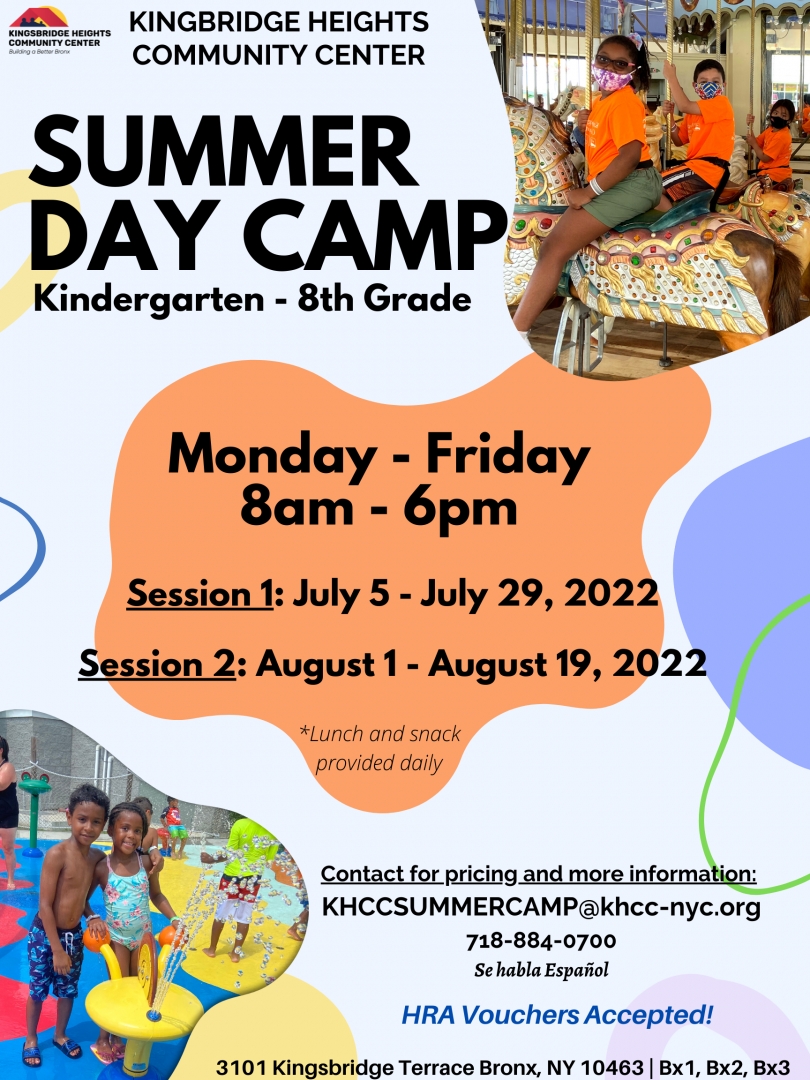 info
Program fee varies by grade!
To register email khccsummercamp@khcc-nyc.org or call 718-884-0700
Contact People
Kadijah Caban
Youth Operations Director