Early Head Start 22-23
Price: Free Starts: Sep 01, 2022, Ends: Aug 30, 2023
Due to Covid-19 the Early Head Start Program has shifted to a hybrid of in-person and virtual services. We are following Department of Health (DOH) and Center for Disease Control (CDC) protocols. For more information please see our comprehensive guide HERE: Covid Protocols
The Early Head Start program at KHCC has three sub groups which are described below:
Early Head Start Family Childcare is a structured and nurturing environment designed to support and enhance infants and toddlers earliest developmental needs for working parents.
Baby School for parents and children receive advice and support to ensure healthy growth and development for the entire family. Due to Covid-19 the Baby School program has shifted to remote home visits.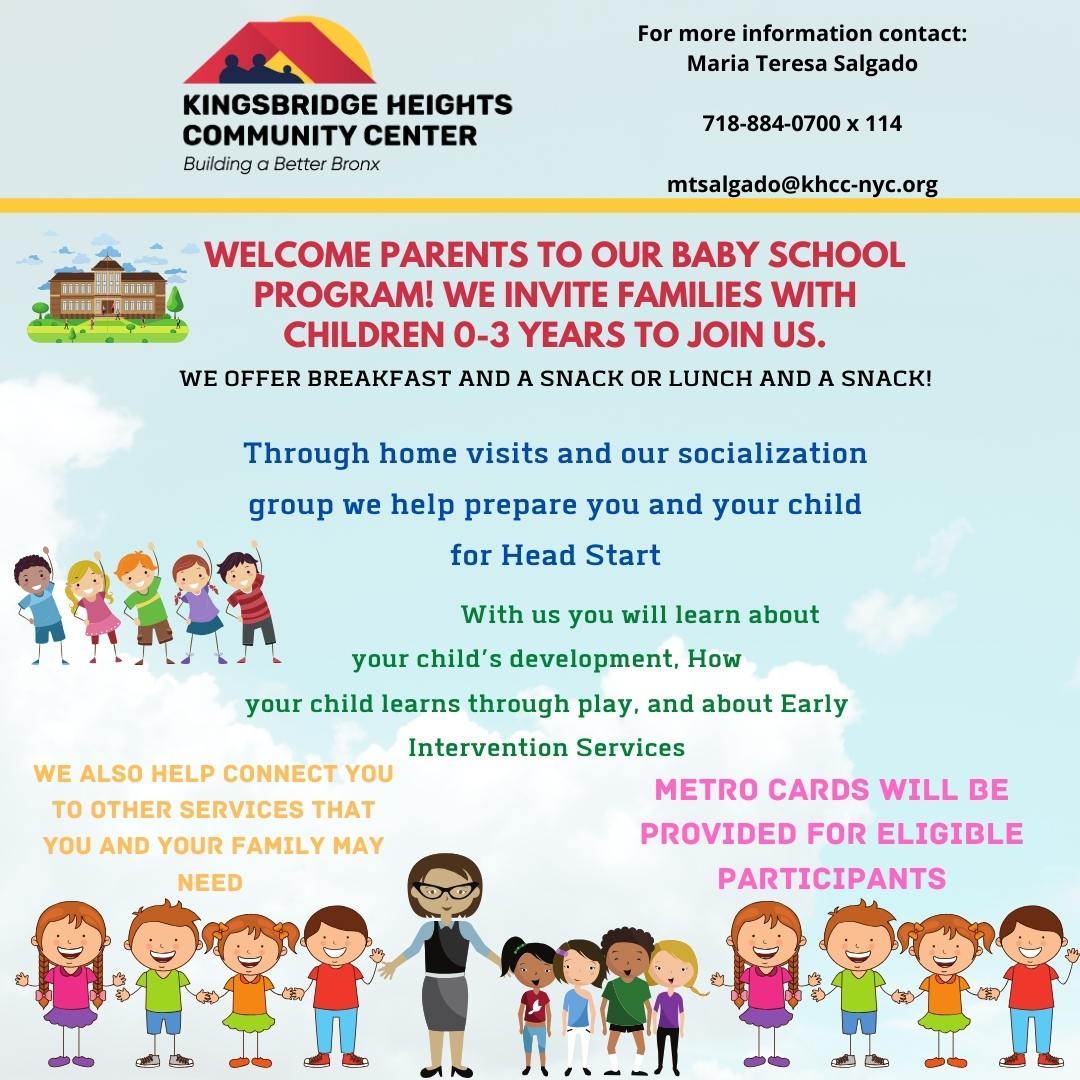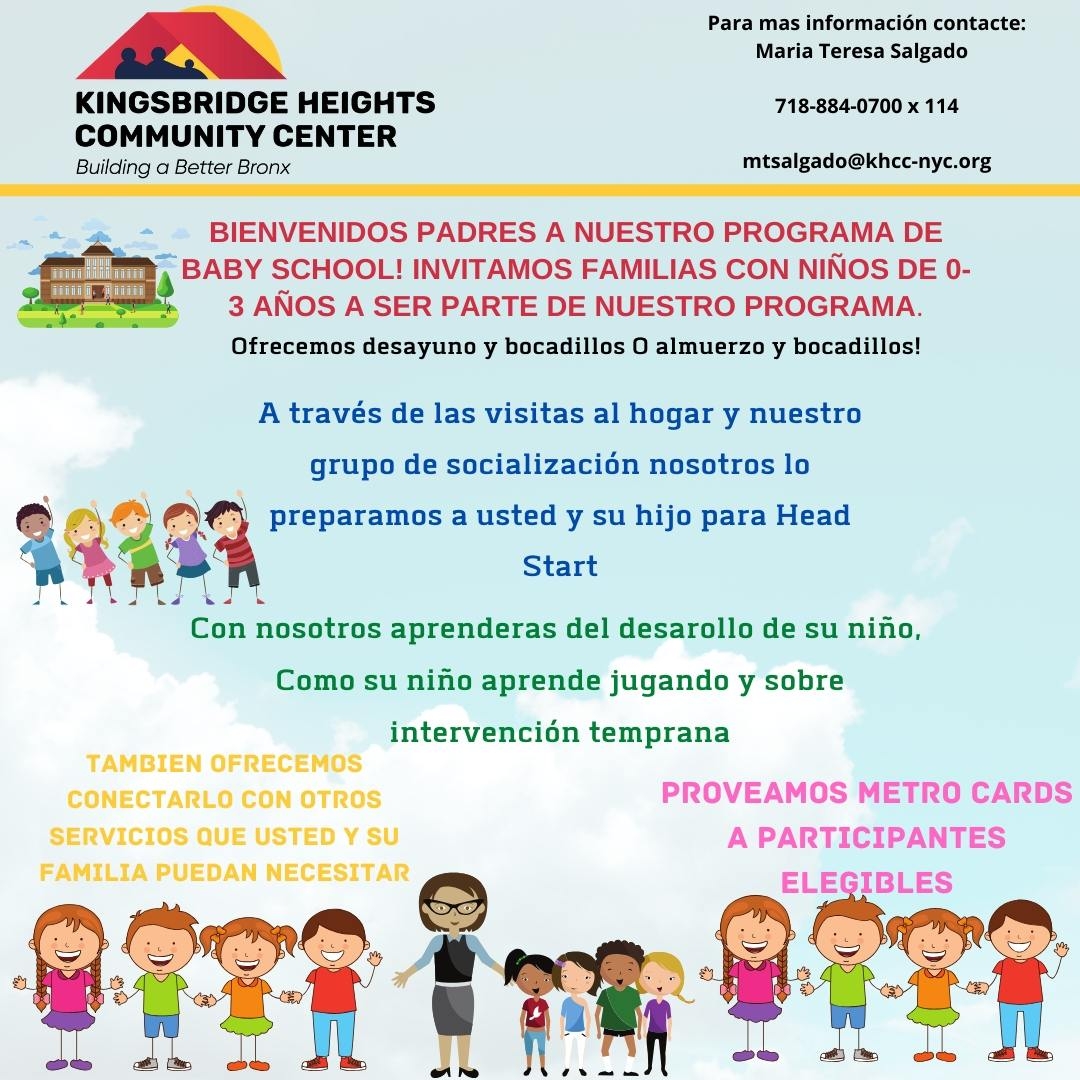 If you are pregnant you may qualify for our Early Head Start Pregnancy Program. This program offers pregnant mothers in the first or second trimester information and support for healthy pregnancy, prenatal bonding, childbirth, breastfeeding, parenting, and child development . Due to Covid-19 safety concerns the pregnancy program will be done virtually for Fall 2020.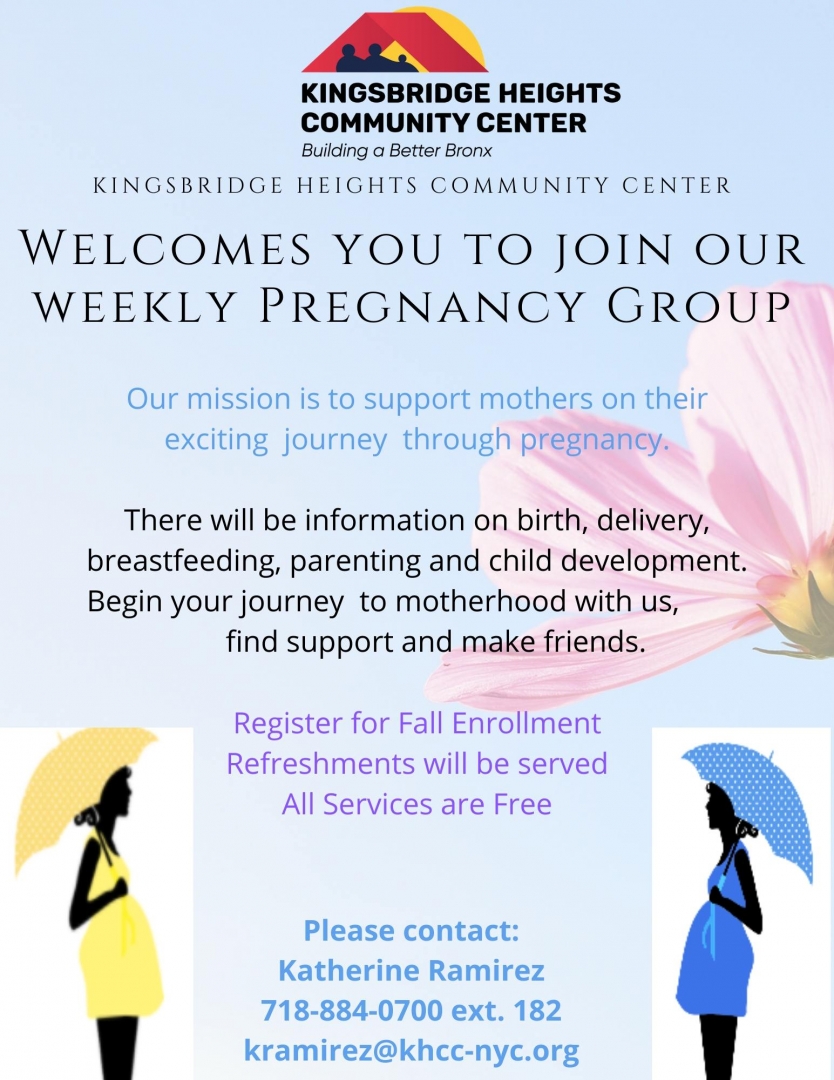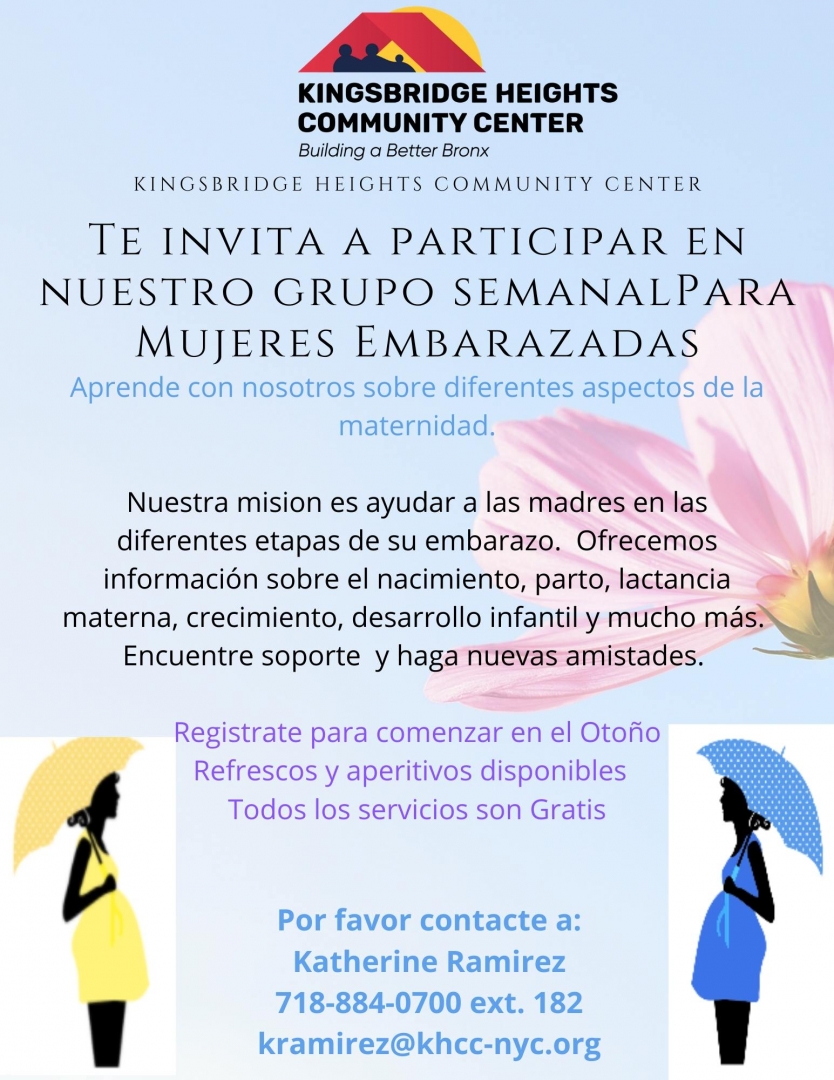 Become a Child Care Provider! Sea un proveedor de cuidado infantil!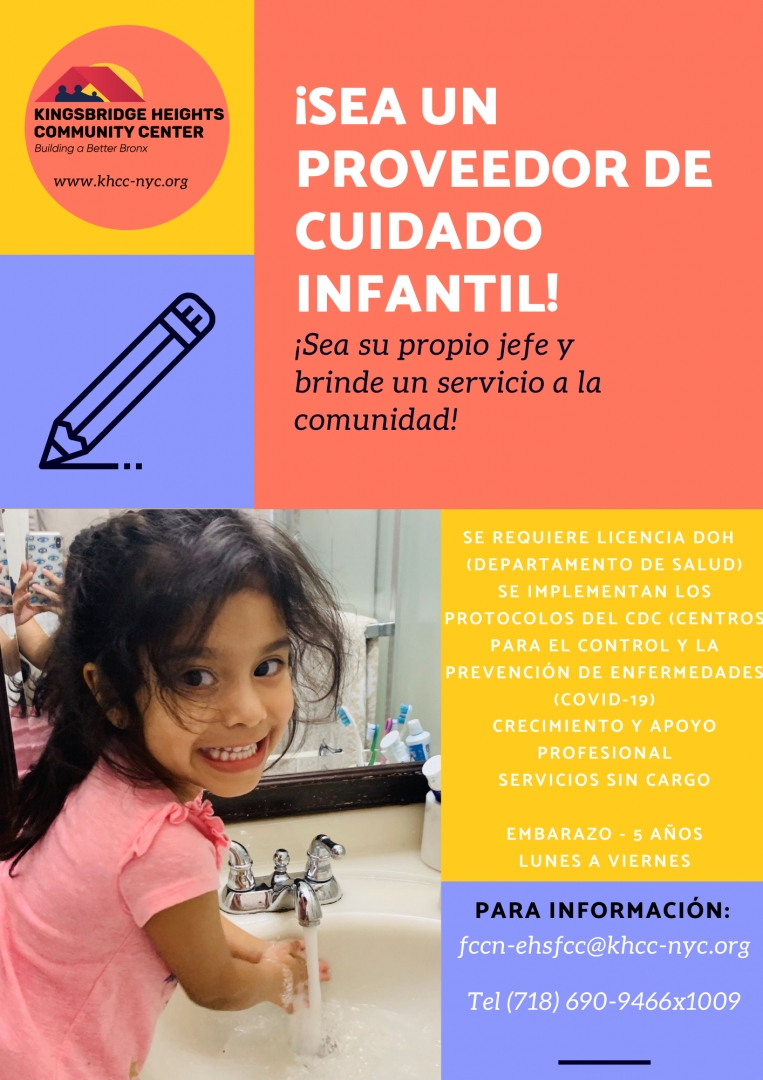 For more info please call 718-884-0700 ext 114
To register, click and complete one of the forms: English OR Espanol
Early Head Start Annual Report 2010 - 2011
Early Head Start Annual Report 2011 - 2012
Early Head Start Annual Report 2012 - 2013
Early Head Start Annual Report 2016 - 2017
Early Head Start Annual Report 2017 - 2018
Contact People
Norma Collado
Director of Health and Safety
Luz Pena
Director of Family Childcare