After School Program
Price: $3250 Starts: Sep 09, 2020, Ends: Jun 20, 2021
Note: Due to the ongoing Covid-19 pandemic KHCC After School Program is following Department of Education guidelines on having students following a hybrid model of both in person and virtual learning.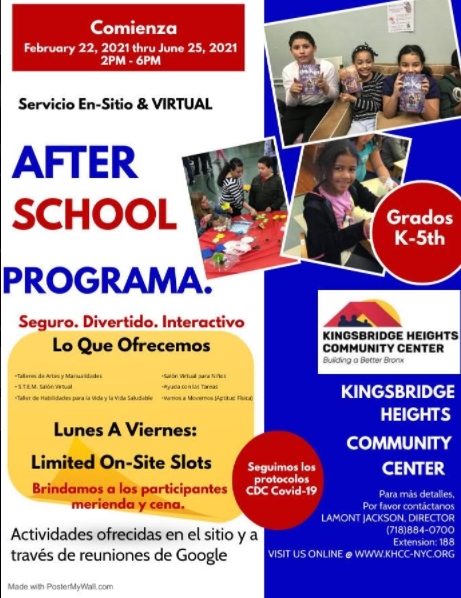 REGISTRATION IS NOW OPEN FOR KHCC's AFTER SCHOOL 2021!
Join us for another fun-filled year of learning at P.S. 207!

Do you need a safe, caring environment for your child during after school hours?

Is your child looking for afternoons filled with excitement, adventure, and fun?
KHCC's After School Program serves children from Kindergarten through Fifth grade from 2:00pm - 6:00pm, Monday -Friday.
It provides engaging ways to both relax and learn after a long day at school. Children are guided to form positive relationships and foster responsibility, respect, and the ability to make good choices. Our program focuses on literacy that supports English as a core subject with daily homework periods and mentoring by older youth. We also encourage students to live healthy lifestyles by engaging them in physical fitness activities and nutrition workshops.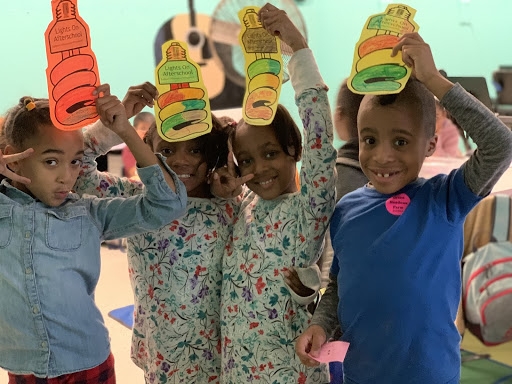 OUR ACTIVITIES INCLUDE:
Homework help

Arts & Crafts

Gardening & Nutrition Classes

Computer instruction/ STEM programming

Service-learning opportunities

Tween and Teen Program mentors, local private schools mentorship collaboration

Gym
Dance
Local trips and more
Fill out the registration form here: KHCC After School Program Form Spring 2021
89% of our Literacy Buddies Participants increased their reading by 2 or more books per week.


For more information on registration for this year's After School program, call Lamont Jackson, Program Director at 718-884-0700 Ext.188
VOLUNTEER WITH US!

We are in need of dedicated volunteers for the 2020-2021 school year! If you're interested in joining our team!