Each year for the past 25 years, Kingsbridge Heights Community Center has held our Winter Drive to collect donations for our program participants. Our focus has varied over the years based on what our community needs. This year, we focused our efforts on collecting toys for all our program participants as well as providing $25 Target gift cards to as many families as possible. The gift cards could be used for holiday gifts, food, diapers, household products and other necessities.
This year, the Kingsbridge Heights Community Center was featured in the BronxTimes as part of the first DineOut Riverdale group SantaFest event on December 18.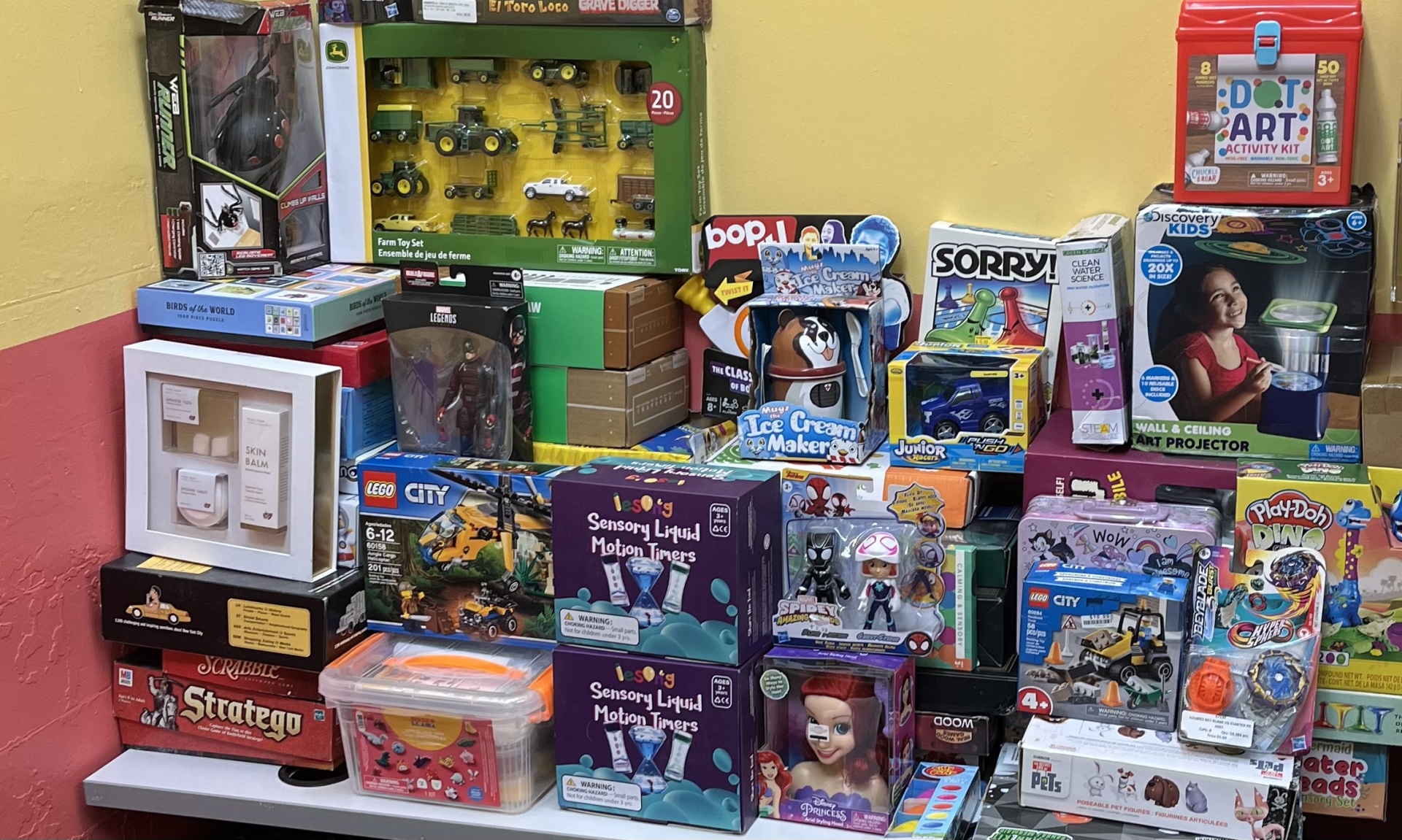 We were thrilled to have FlowTraders, a technology company operating in global financial markets, partner with us for the first year. Their staff purchased 500 toys from local toy stores and donated them to KHCC's Early Childhood programs so that each of our young children received a toy. We loved seeing the kids light up due to the generosity of the FlowTraders team.
The Gillen Brewer school participated in our toy drive as they have for several years. Staff and teachers purchased a toy in honor of someone on their team to provide a sense of fun, and they donated 60 toys for our After School program at P.S. 207 for a range of ages of kids.
The Gillen Brewer Parents Association held a diaper and wipe drive for KHCC. They donated a large number of packs of wipes and donated diapers in a range of sizes. We were able to distribute these among our Early Learn and Head Start programs, our KHCConnect intake center, and our Pregnancy Group. We are so appreciative of this generous donation from the Gillen Brewer PA!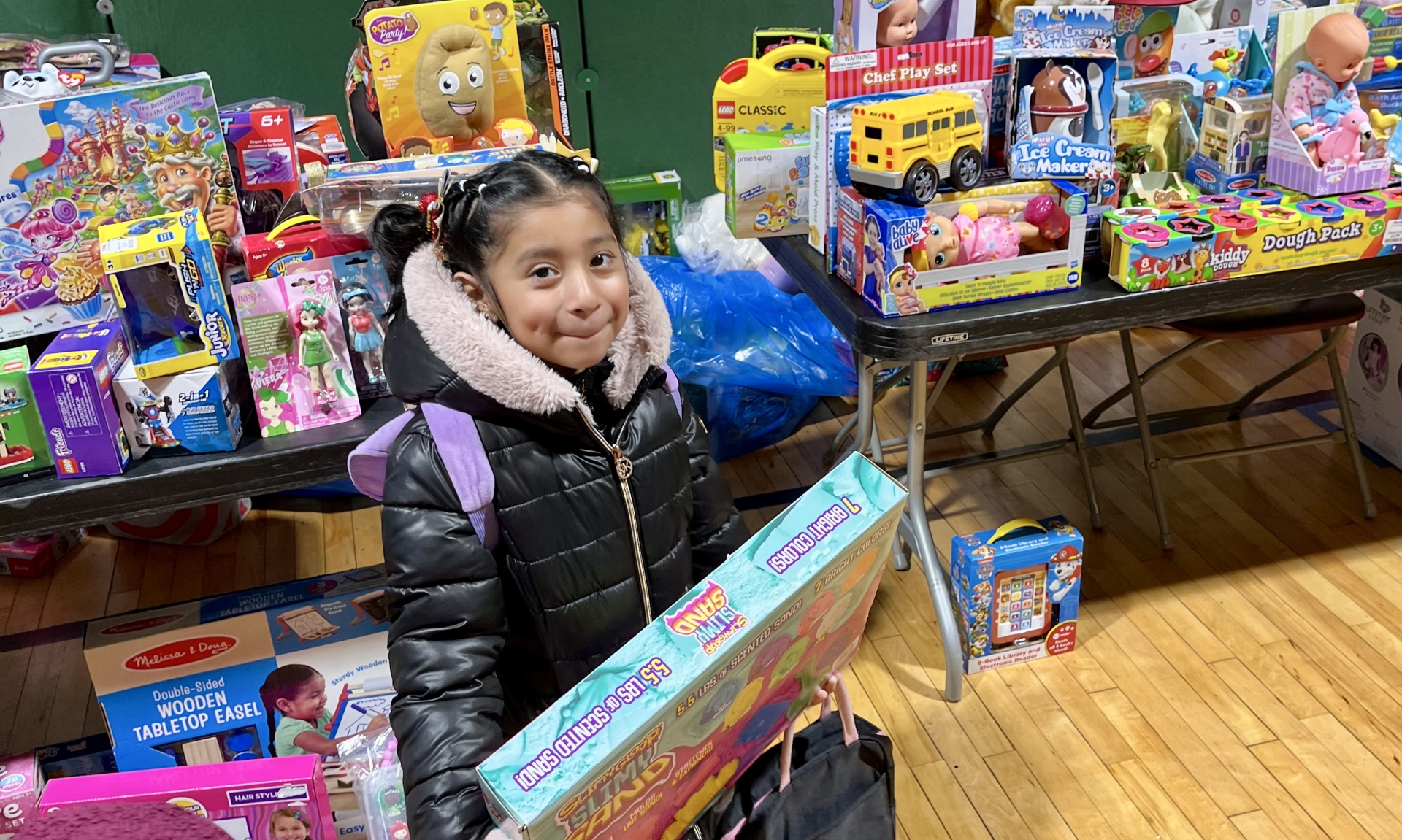 Unity Democratic Club with their State Committee Member Morgan Grant Evers and District Leader Ramdat Singh dropped off toy donations. The toys were donated by their members as well as the PS 24 Parent Teacher Association. We are so happy to bring smiles to children in our community this holiday season.

Hunton Andrews Kurth held a toy drive hosted by the firm's Women's Mentoring Circle. They provided a variety of toys for older kids as well as some items for our Pregnancy Group. We appreciate the long history of generosity from Hunton Andrews Kurth and love partnering together to do good in the community.
Aston Martin worked with TeamBonding to build bicycles specifically for KHCC. Program staff worked to find recipients who would benefit most from this generous donation of bikes, helmets, and locks. Aston Martin staff even hand made holiday cards to put in the baskets of the bikes. What a special donation this holiday!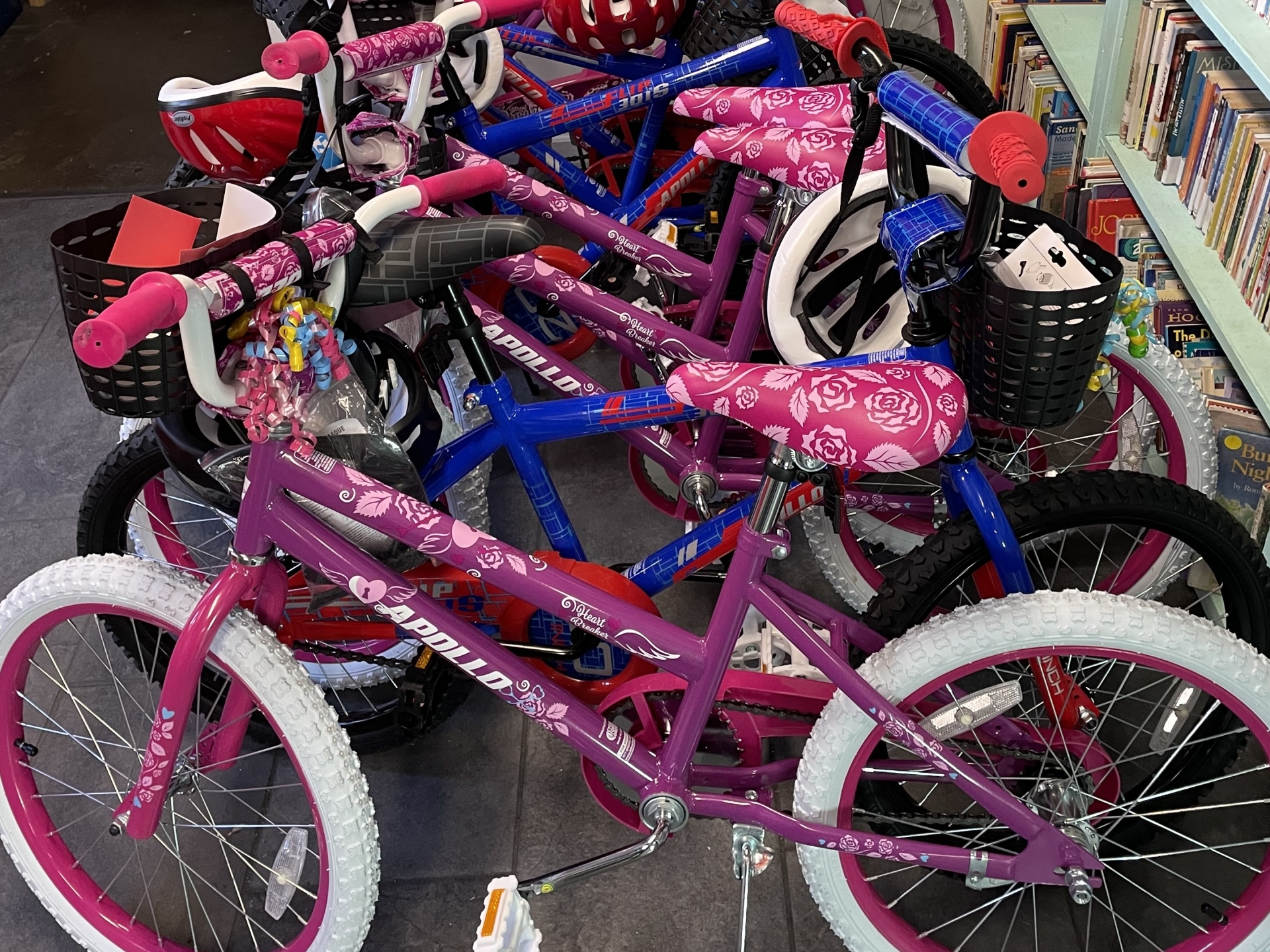 Riverdale Senior Services collected many toys for our winter toy drive and we enjoyed distributing them on December 20. It was wonderful to see that we had toys for every single family that came that day and enough to give our KHCConnect visitors through the end of the holiday. There was such great variety of toys, games, and puzzles for all ages.
The Ethicial Culture Fieldston School contributed to the KHCC Winter Drive as part of their Community Service Learning. This year, they focused on sensory and fidget toys and we were thrilled to have these for our participants. Thanks to ECFS for being a long time supporter of the Winter Drive.
Special thanks to United Neighborhood Houses, who provided a donation specifically for our Winter Drive. We were able to purchase a number of $25 Target gift cards and give them to our families in need. The gift cards could be used for holiday gifts, food, diapers, household products and other necessities.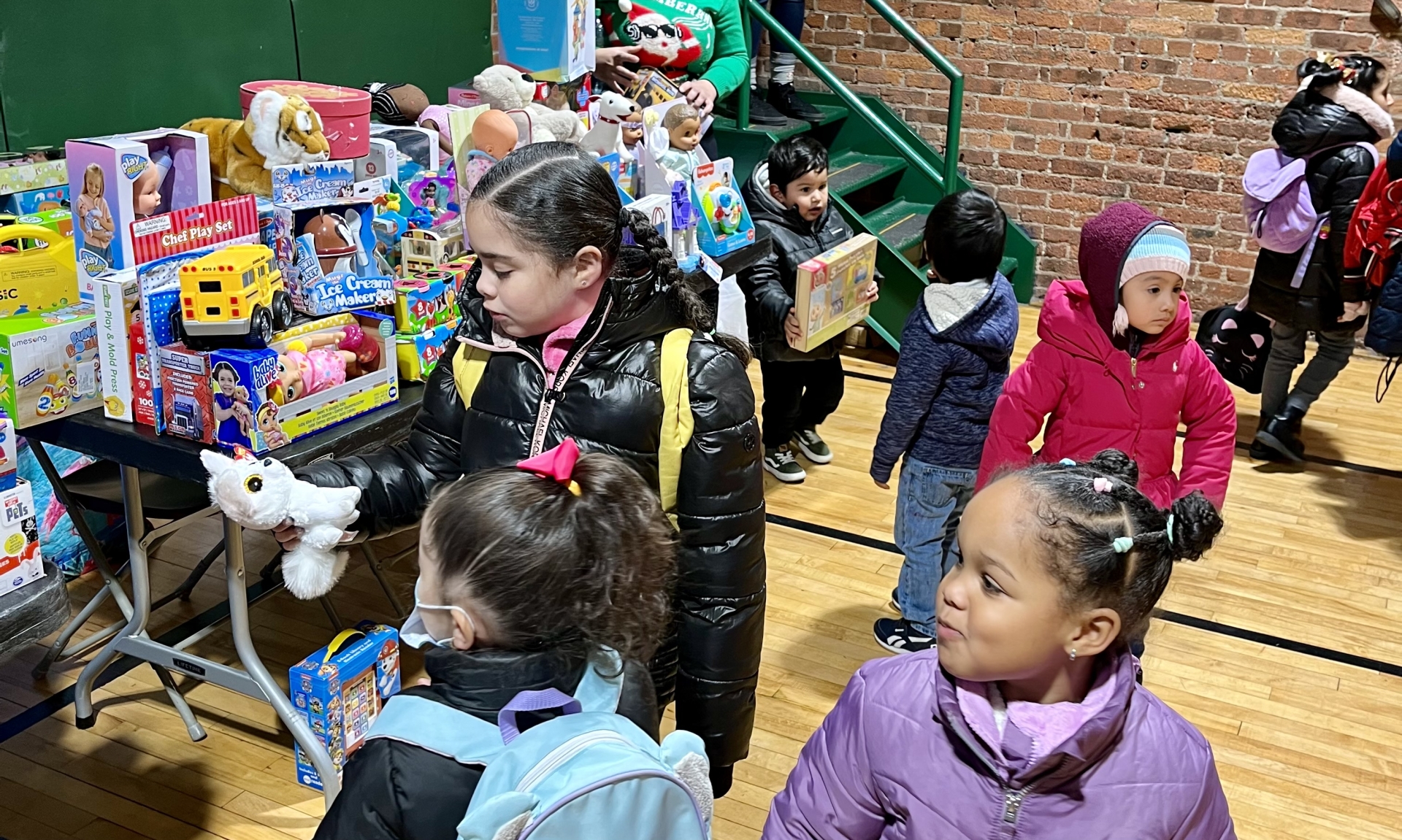 A heartfelt thank you to DineOut Riverdale and SantaFest participants for donating a whole sleigh's worth of toys to our holiday toy giveaway on December 20. More than 15 local restaurants collected toys and we couldn't be more grateful. DineOut Riverdale and all of our other donors made sure that every single one of the children and families that came to our December 20 toy distribution event received a brand new toy.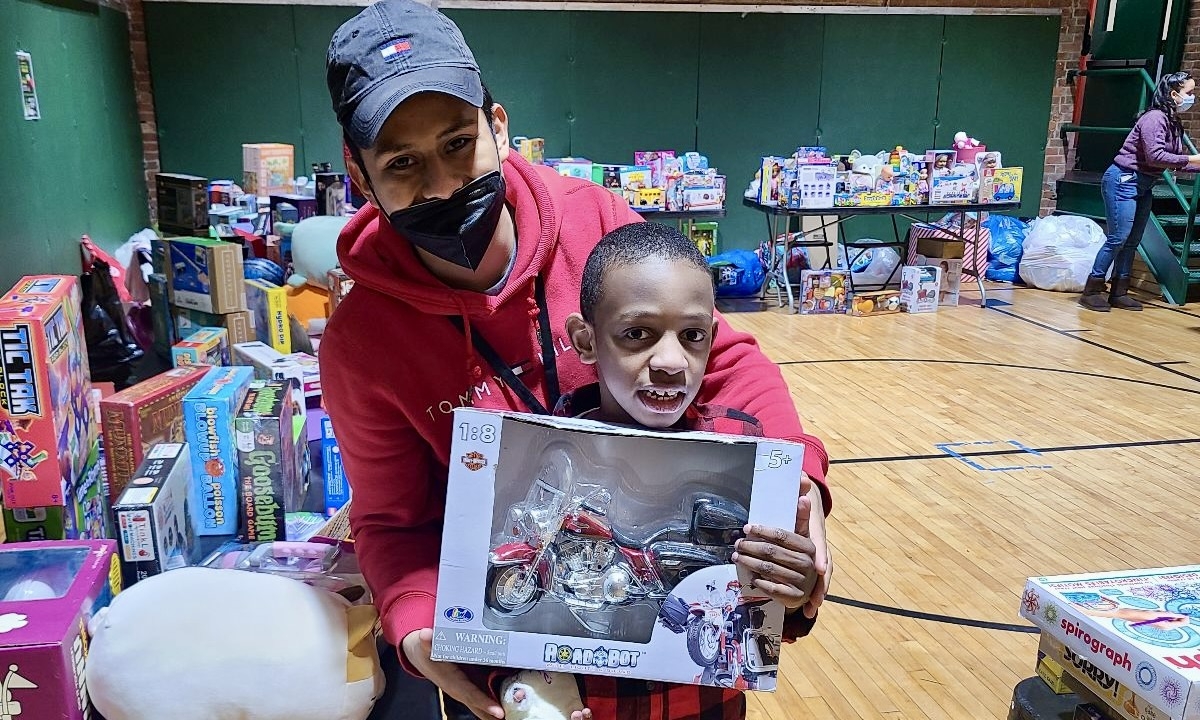 A special thank you to the team at Bronx Burger House for creating this event and having KHCC benefit from all these donations. DineOut Riverdale includes the following restaurants:
Thank you to the Popular Foundation of Popular Bank for supporting KHCC with a generous donation to our Teen Center. We are thrilled to have Popular Foundation supporting KHCC for a fourth year and appreciate their work in the community. It was inspiring to see all of the great organizations being given grants at the Popular Foundation Grant Award breakfast and to hear from the Foundation's leaders.
.