What is Summer Bridge?
Summer Bridge is a summer internship for high school students and rising college freshmen where they gain the necessary tools to succeed in their professional endeavors. This year, there were 29 interns within two cohorts: Cohort A, with 14 interns from 10 am-1:30 pm, and Cohort B, with 15 interns from 1:30 pm-5 pm. This internship strengthened academic skills, fostered creativity, and allowed youth to communicate with other like-minded individuals, all while enjoying their summer break from school through the incorporation of events and trips.
Register for Teen Center Now!
Strengthening Academic Skills
The activities offered during the summer were College and Career, Youth Advisory, Financial Literacy, Food Pantry, Gardening, Restorative Peace Circles, Project DOT, and Shark Tank. Each of these activities aimed to build upon skills taught in schools while diving deeper into their real-world applications.
College and Career: Exploration of post-secondary options, College extracurriculars, study abroad, financial aid, and time management.
Youth Advisory: Interns discussed KHCC-specific policies/culture and formulated ideas for the Youth leadership Council to improve the Center during the school year.
Financial Literacy: Basic understanding of financial terminology, budgeting skills, and real-world scenarios.
Food Pantry/Gardening: Experience with service learning initiatives, basic skills in food pantry management and gardening.
Restorative Peace Circles: A space to discuss topics of interest and conflict where everyone provides their livid experience to allow all voices to be heard.
Project DOT: An initiative to re-envision social norms while promoting healthy relationships through discussion-based activities formulating in a final project on a social issue of the youth's choice.
Shark Tank: Based on the business reality series, the interns learned about entrepreneurship and worked on a business proposal presented in front of a KHCC staff panel, where the top three winners received prices.
Project DOT presentations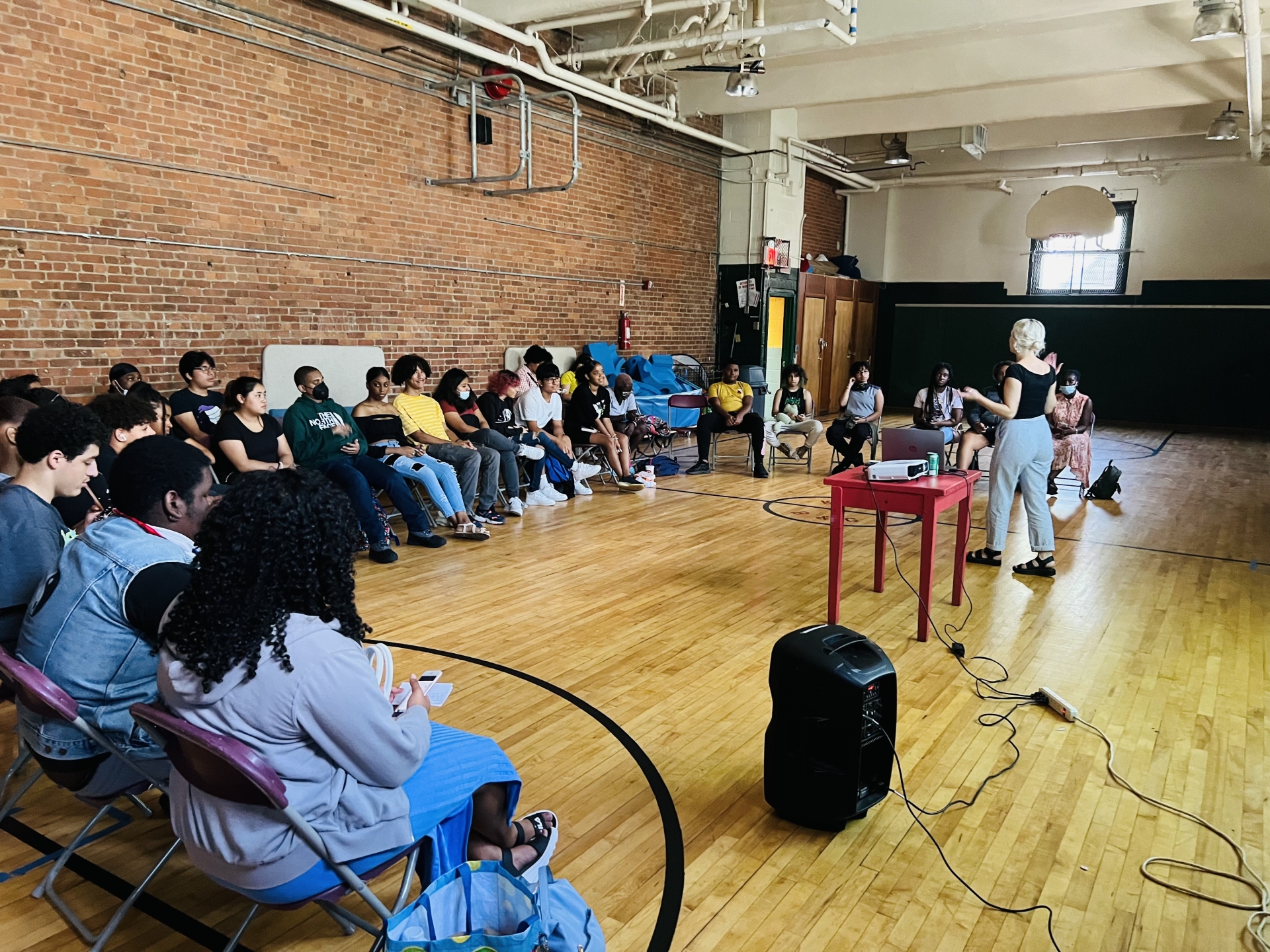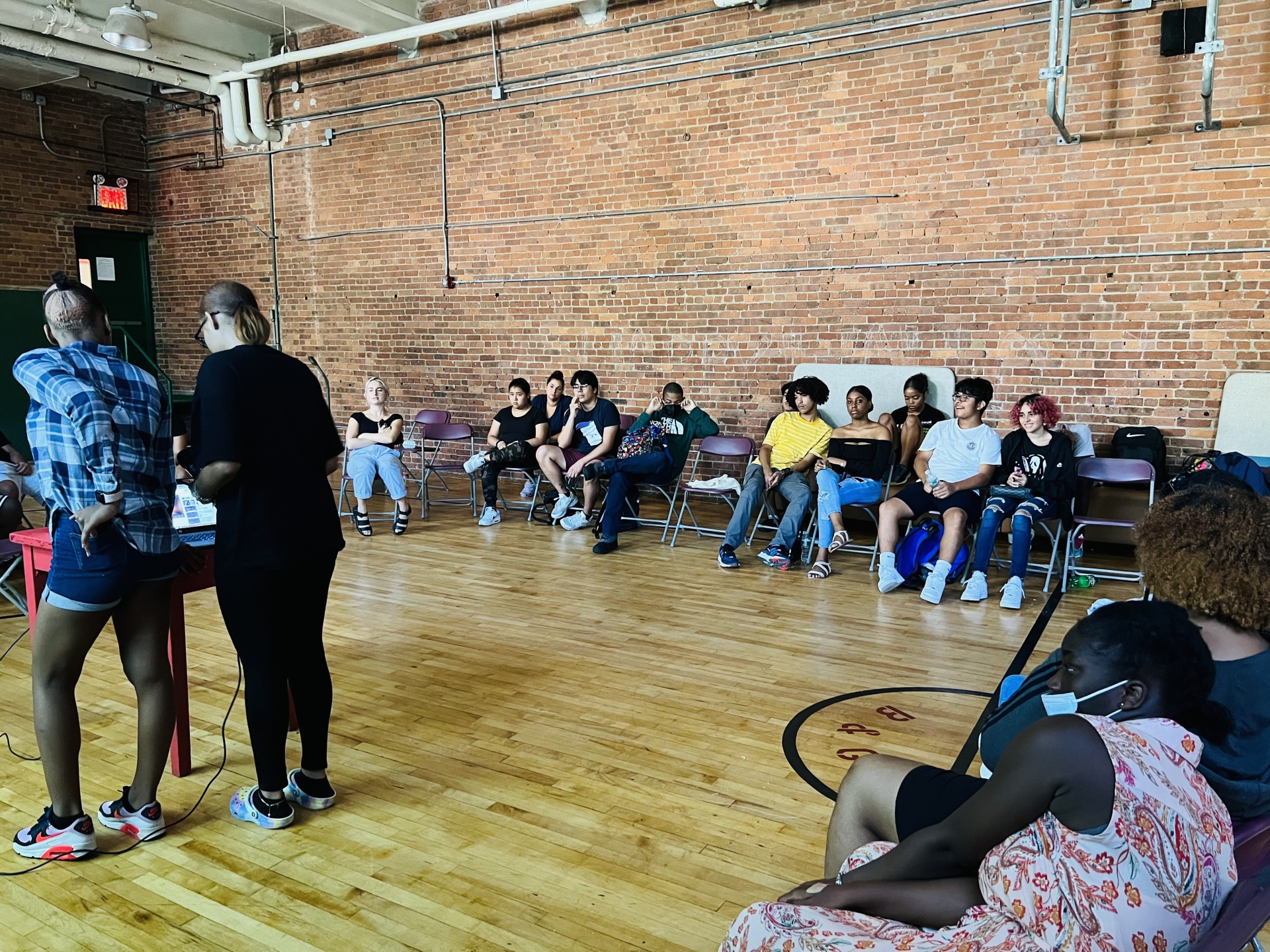 Shark Tank presentations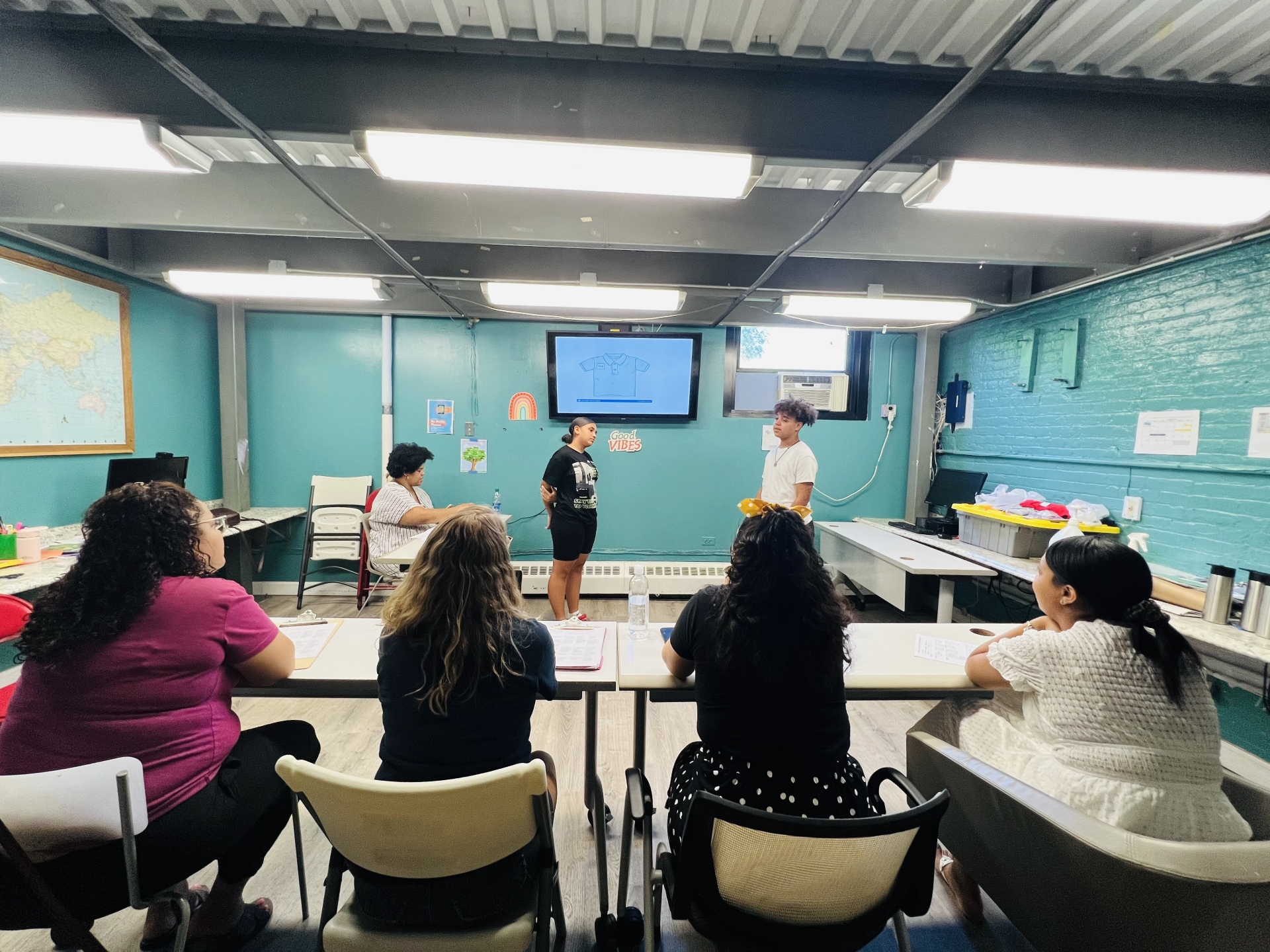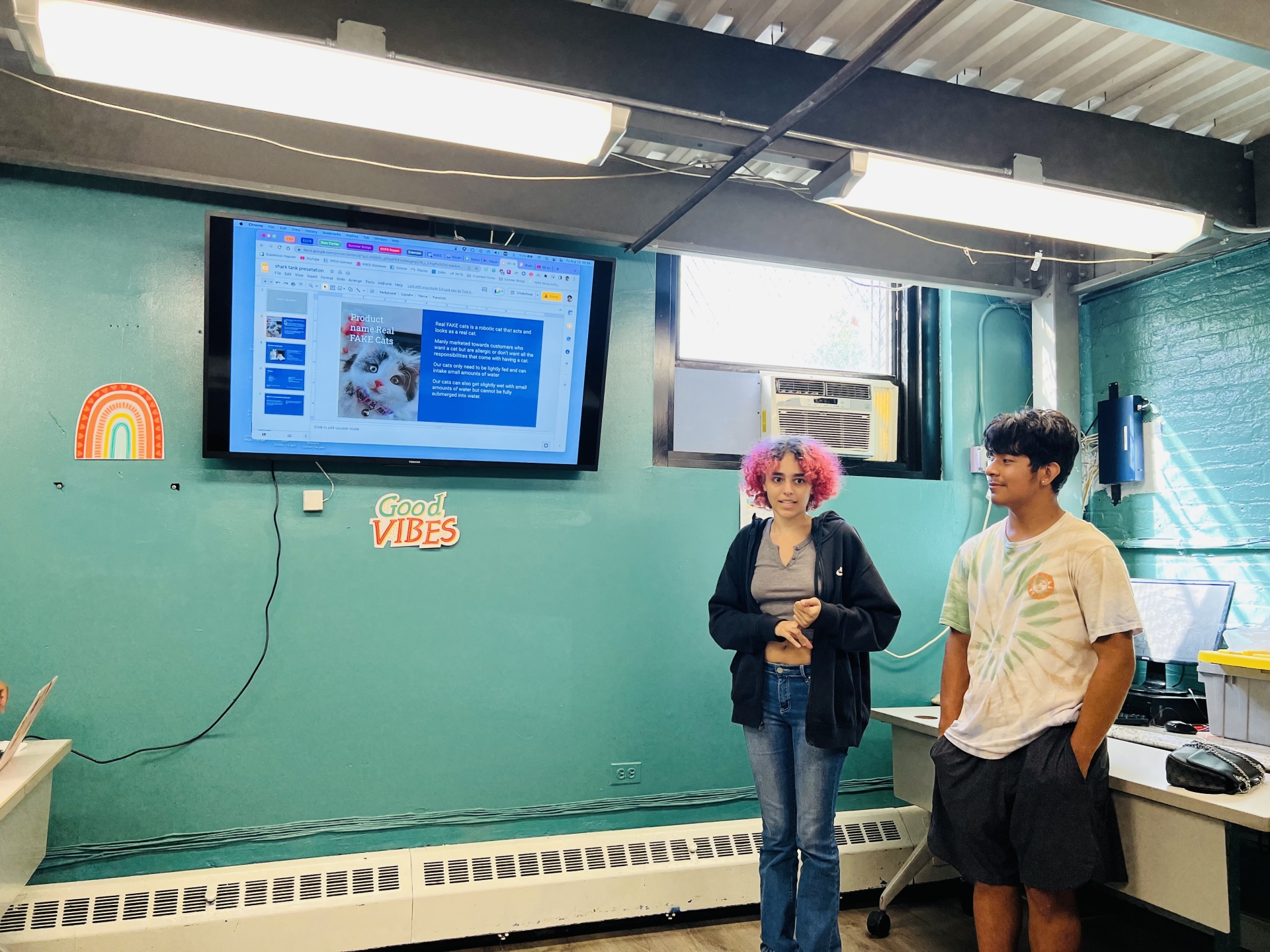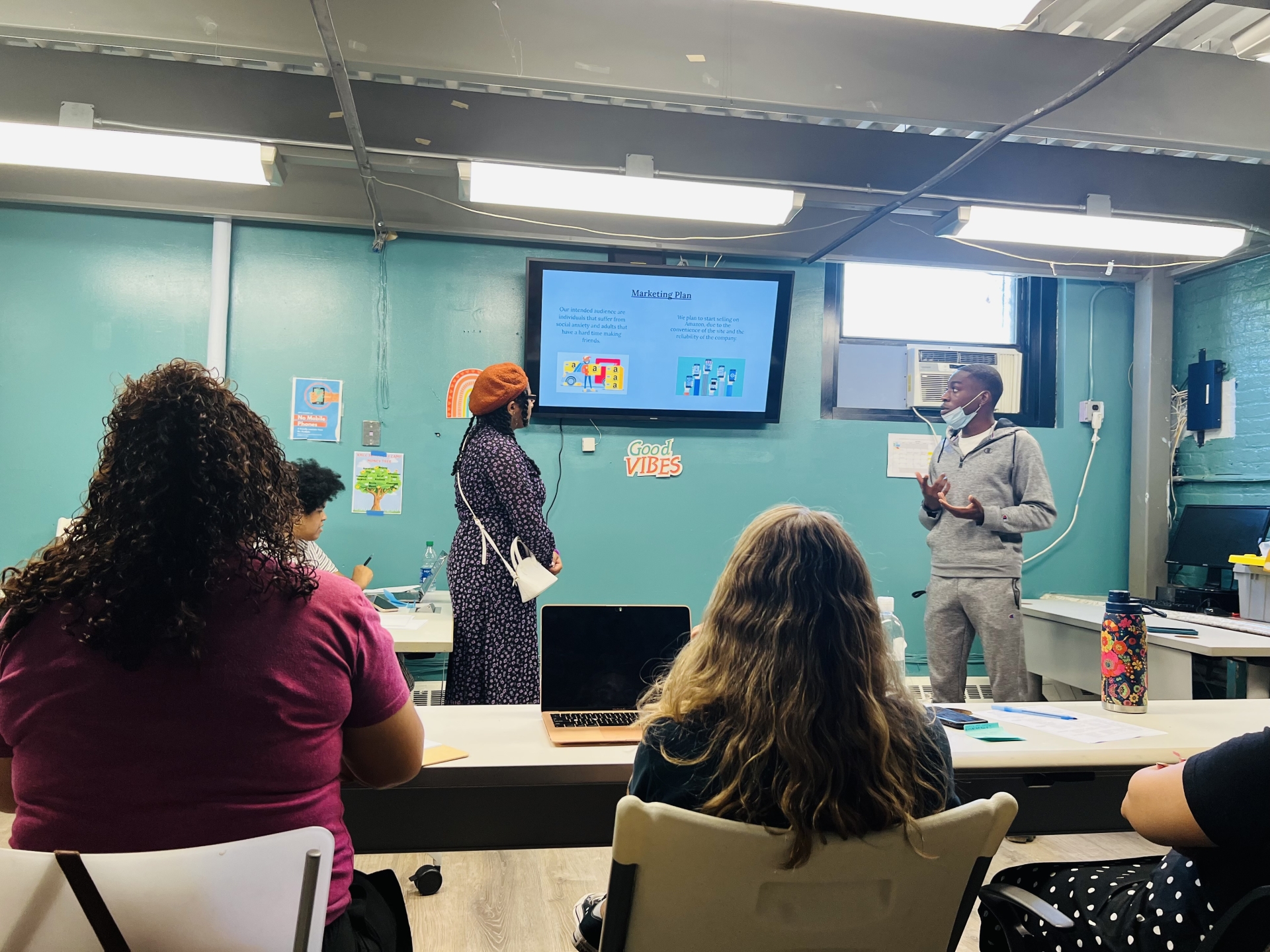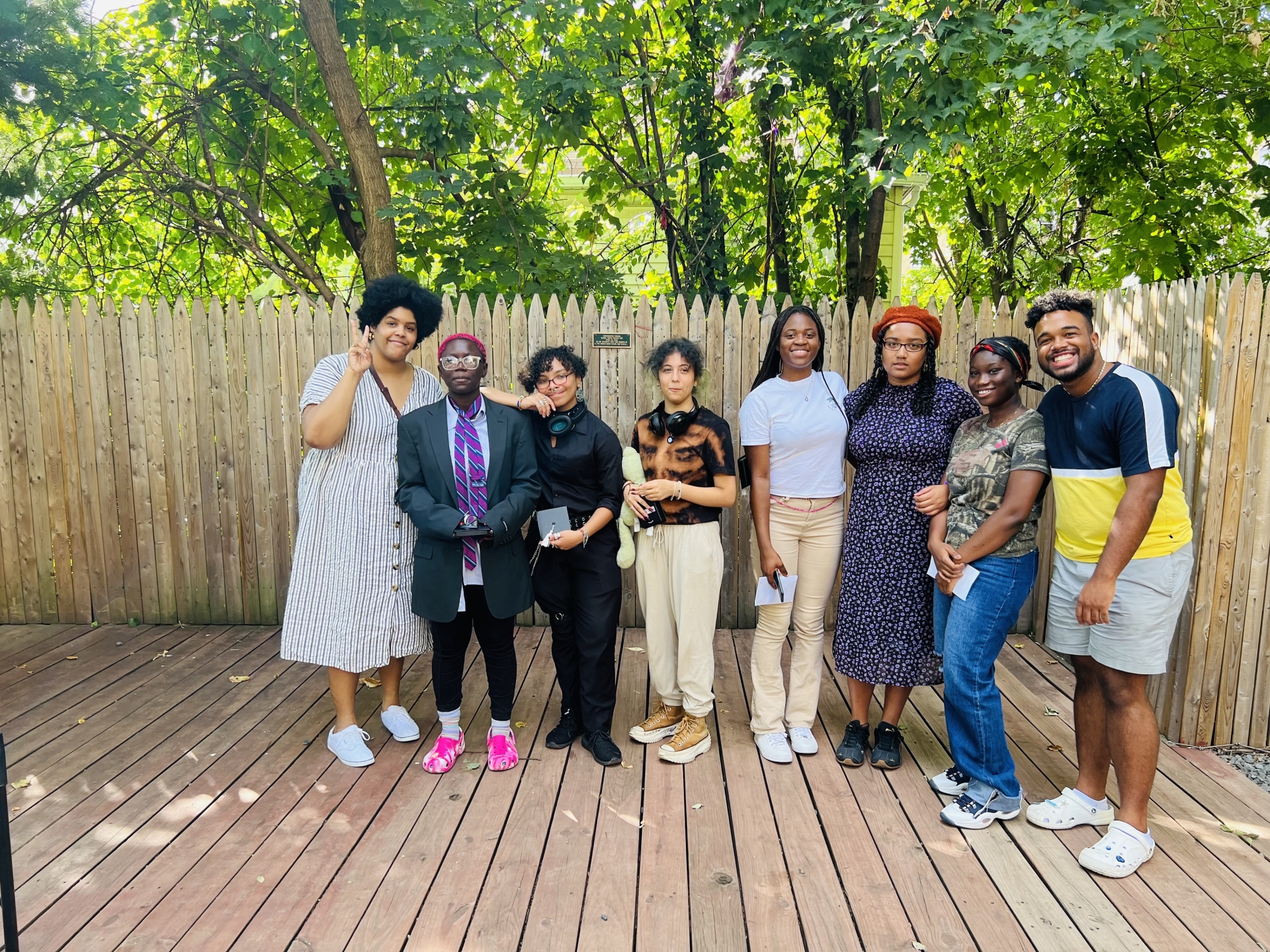 Shark Tank Winners
1st Place: Eva Akwaboah-Kagyah & Audrey Made
2nd Place: Priya Lakeram (Shai Graham & Isabella Suero)
3rd Place: Nex Aldalali, Obba Sanyang, & Xavier Santiago
Creativity
Summer Bridge had a creative factor because of the staff's commitment to incorporating artistic forms of expression within activities. This year's activity that displayed the most creativity was gardening. Samantha Waldvogel, Teen Center Intern and Summer Bridge Social Worker/Gardening Staff, facilitated gardening to nurture the youth's interest in the arts. Interns learned basic gardening skills and created designs for picnic tables, painted a flower bed and rocks, and made drawings based on the subject matter. The activity concluded with a final community project, which gave residents of the Bronx community KHCC merch and information on starting and maintaining an indoor/outdoor garden.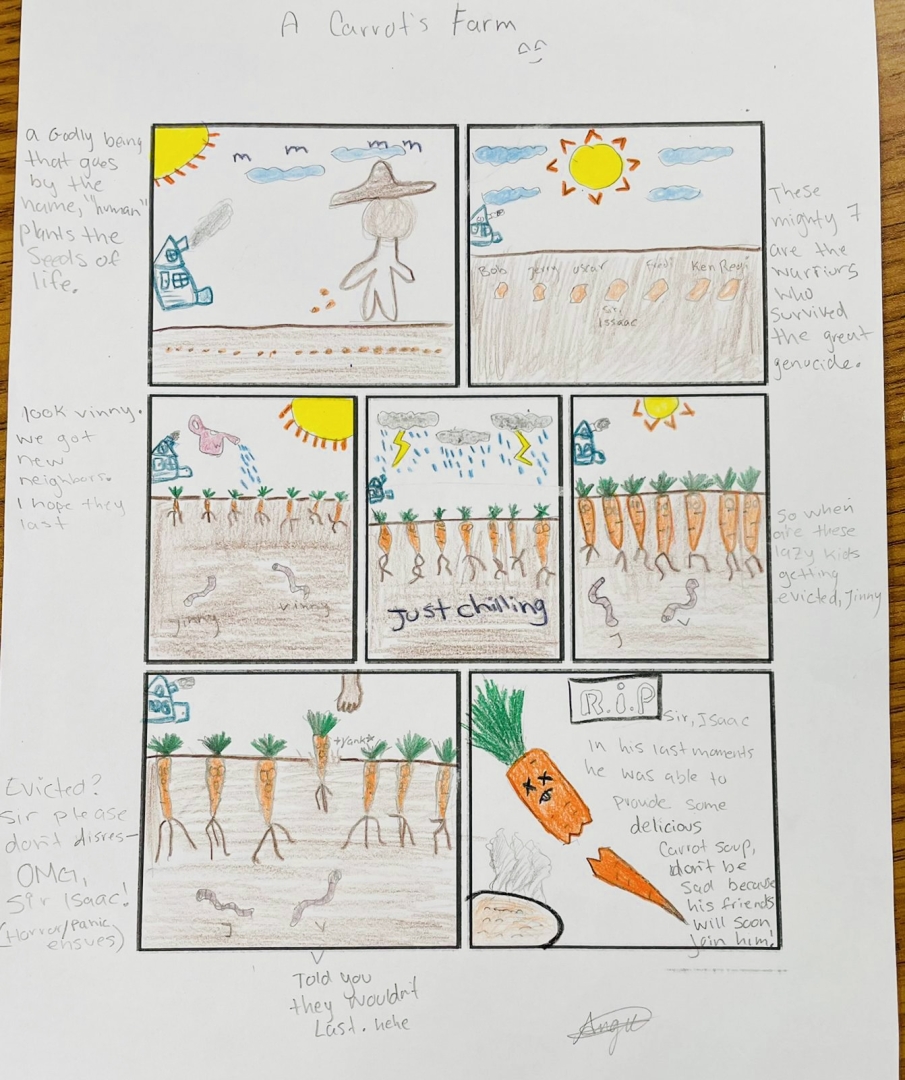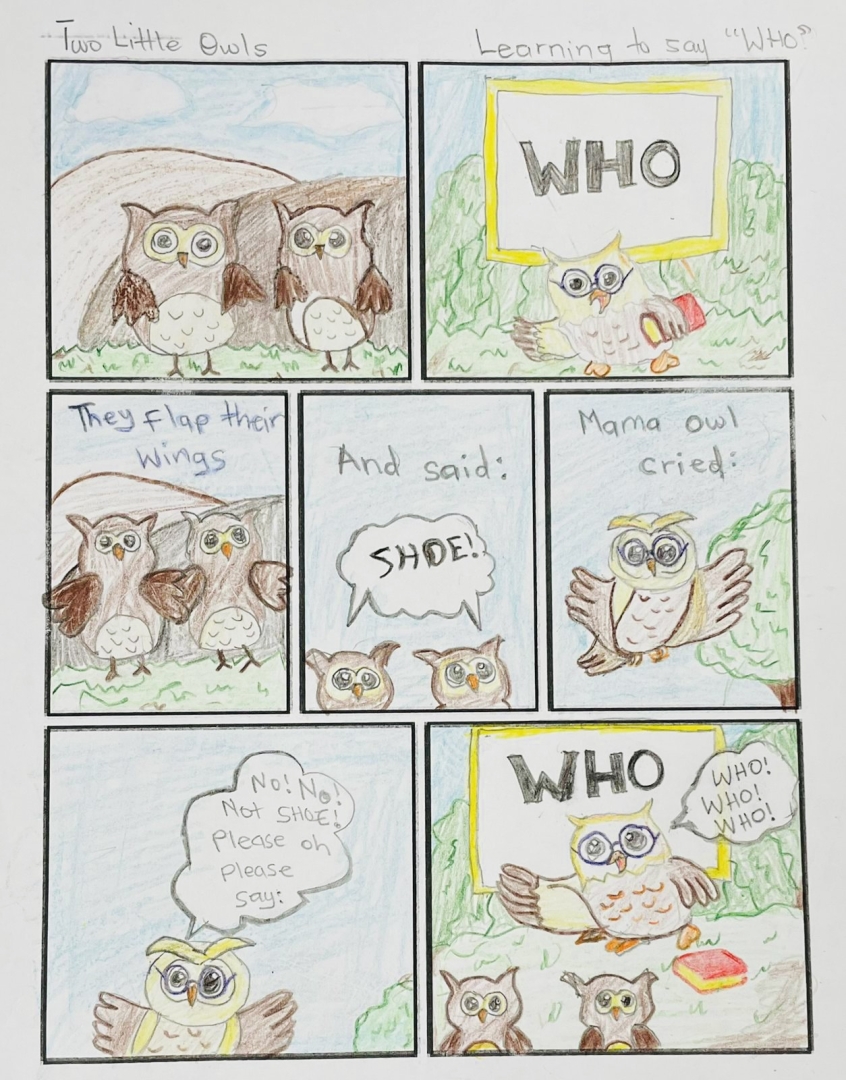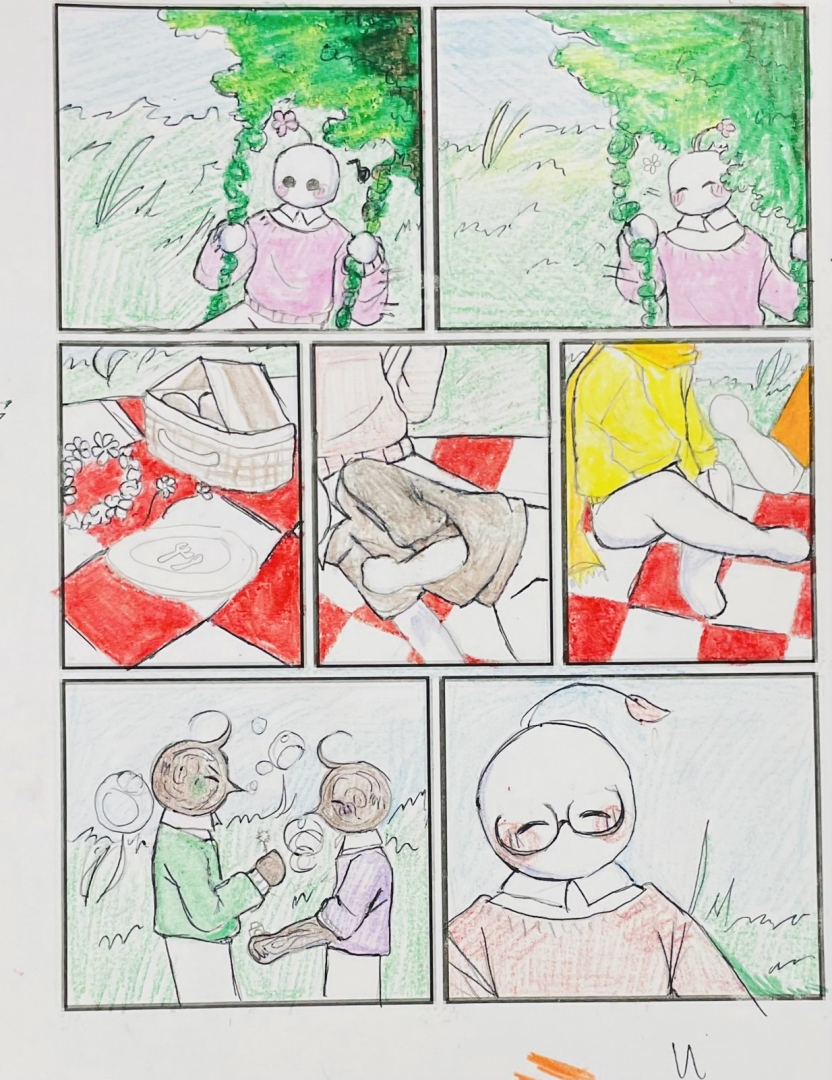 Interview with Sam, activity facilitator.
"I absolutely loved working with the interns in gardening. I thought it was really important that they were able to learn how to garden and what goes into it so they had resources after Bridge ended in case their families wanted to get a community plot… They enjoyed the artistic aspect. I came into the activity with a service project in mind where the interns could learn about food insecurity and make activity packets, but it was the kids that stepped up and made it their own. Some of the interns were great with the research aspect when working on creating gardening activities under $30 that families could do at home. There were great artists that liked the comic strip activity and made sure to express their experiences with gardening and nature in general. The kids were in charge of how they wanted to showcase their creativity and how they wanted to contribute whether that was research, online designing, or more physical drawings. The painting of rocks activity was probably the most exciting thing for them since a lot of the kids had a lot of artistic abilities. The kids were free to do what they wanted like comedic or more serious drawings.
The community service project focused on the Bronx community and the communities that the interns live in and interact with. All the kids did research on food insecurity, how it affects the Bronx, and resources at KHCC to help. We used the resources within the center to collect tote bags, t-shirts, and made informative pamphlets and activity packets for families… The biggest challenge for the interns was not having experiences with gardening since most of them have only ever been within the city. A lot of them were hesitant to be part of the garden and work on these projects because they didn't have any experience, but all of them were open-minded and overcame that challenge. I think a lot of kids don't like the idea of working with dirt, bugs, or something new. Summer Bridge was great at exposing them to new things.
The most important part is getting to know the kids and their interests and skills. The first day of gardening, I took a poll of like who loves being outside, doing research, painting, or who's more of a drawer. Once you find out what skills are in your group you have to mold whatever projects you are doing towards the skills of the kids. There has to be an understanding that there aren't a lot of gardening opportunities in the Bronx so there needs to be a lot of patience and understanding. Also, you have to encourage their passions and what they're good at.
Don't be afraid to step out and do something new! Gardening was something unfamiliar to the interns, but they all kept an open mind and grew from the experience."
Peer Bonding
At the start of the internship, most interns were either very quiet since they didn't know anyone or very outspoken since they were part of Teen Center and had an established group of friends. Although the cohorts didn't interact as much during their structured activities they did have opportunities to get to know each other on trips to the Rockland Pool and the College Overnight Trip. Many of the youth became friends with individuals they would've never met if it weren't for this experience. They built a community that respected and pushed one another to be better leaders. All of the interns bonded to the point where most of them didn't want to leave the Center after the day was over because they wanted to be with their friends. All of the activities had group projects that encouraged them to interact with people from different cultures, which ultimately opened the door to creating lasting relationships.
The 6-week internship is composed of a magnitude of academic enrichment activities but manages to incorporate a 'fun' environment where youth can enjoy their summer break. The interns are leaving with a better understanding of what it's like to be a leader and working professional before entering a new school year. These skills can be further developed through our school year programs with the Teen Center, which is open to all high school students.
Intern Testimonials

"Productive and fun summer. You get to meet other people similar to you, and learn more about responsibility, gain more independence, understand others aspects of identity and the significance of being aware of such, and various skills and economic terms/systems that would help with areas of careers/majors teenagers would be interested in pursuing. Also it's a great opportunity to be more engaged in the community, participate in community service, and learn more about yourself from others around you." ~ Priya Lakeram

"Don't sell yourself short on a summer filled with memories!" ~ Chantal Henriquez

"I really appreciate this learning experience. It has motivated me to give it my all when doing things, pretty much more confidence and trust for myself. So as long as I don't give up and continue persevering, I'll certainly reach my goal in life. Also, thanks to all the staff for your big support and caretaking!" ~ Eva Akwaboah-Kagyah

"Summer Bridge es una comunidad en la cual puedes confiar y distraes tu mente ya que te entretienen con actividades super divertidas y estas rodeada de gente en la que puedes confiar sin problemas y siempre están dispuesta a ayudarte." ~ Karla Paulino

"I enjoyed going to Summer Bridge because it gave me a real sense of responsibility and accountability. It helped me determine my future goals for college and life as well. Absolutely loved Marlene and the other staff like Sam and Fred, who were a tremendous help and excellent leaders." ~ Angel Contreras
For more information on Teen Center reach out to Jessica Cuevas, Teen Center Director, at jcuevas@khcc-nyc.org | (718) 884-0700 x149 or Frederick Marte, Youth Leadership Coordinator at fmarte@khcc-nyc.org | (718) 884-0700 x169.
-------------------------------------------------------------------------------------------------------------------------------------------------------------------------
Summer Bridge es una pasantía de verano para estudiantes de secundaria y estudiantes universitarios de primer año en ascenso donde obtienen las herramientas necesarias para tener éxito en sus esfuerzos profesionales. Este año hubo 29 pasantes dentro de dos cohortes: Cohorte A, con 14 pasantes desde las 10 am a 1:30 pm, y Cohorte B, con 15 pasantes desde las 1:30 pm a 5 pm. Esta pasantía fortaleció las habilidades académicas, fomentó la creatividad y permitió a los jóvenes comunicarse con otras personas de ideas afines, todo mientras disfrutaban de sus vacaciones de verano de la escuela mediante la incorporación de eventos y viajes.