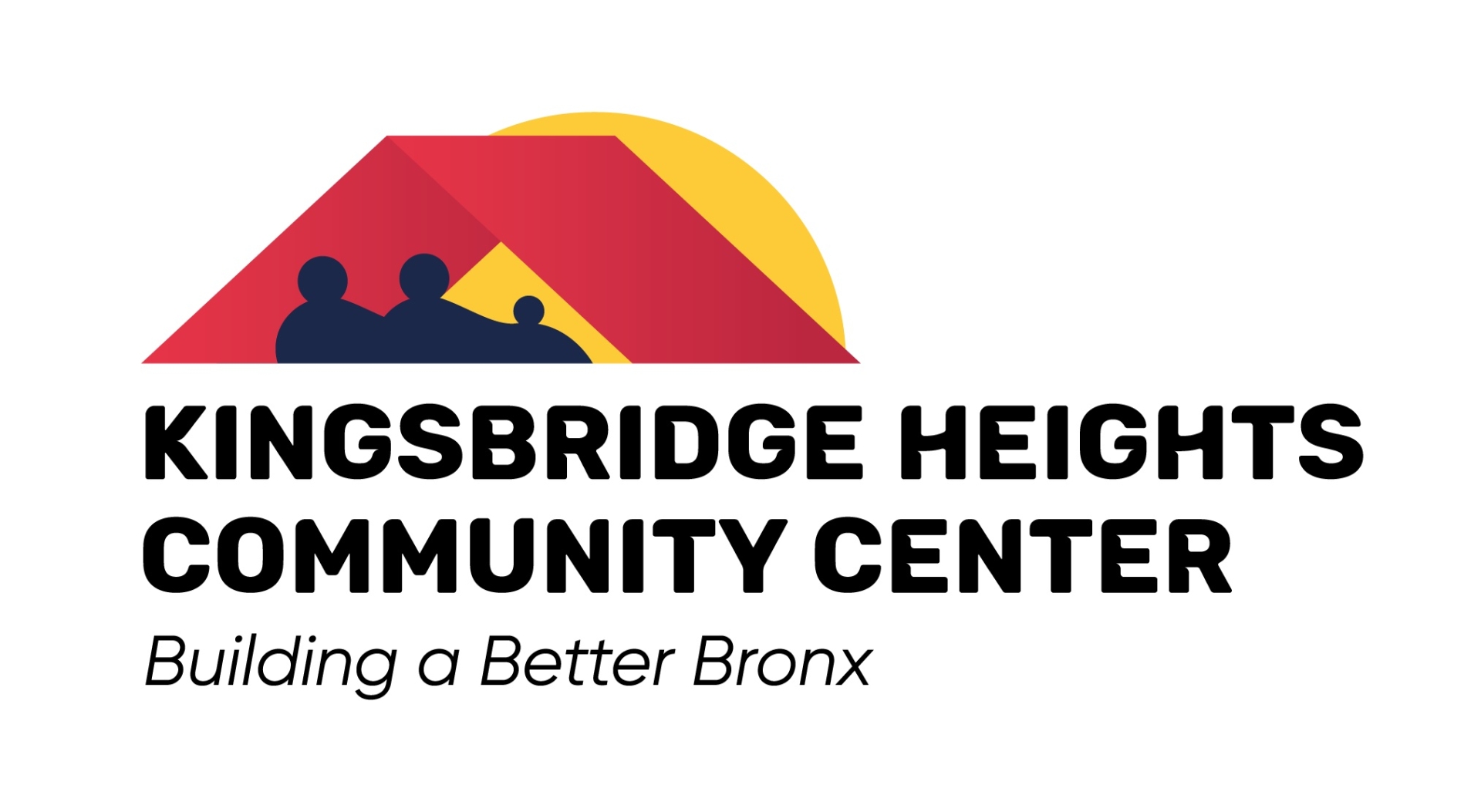 For Immediate Release

February 6, 2023
Contact: Shubhra Mishra
Communications Coordinator
smishra@khcc-nyc.org
718.884.0700 ext. 501
Raye Barbieri Named
as Chief Executive Officer of Kingsbridge Heights Community Center
—Barbieri brings more than twenty five years of social service experience working with nonprofits and City government—
(Bronx, New York) - The Kingsbridge Heights Community Center (KHCC), a fifty year old settlement house serving over six thousand Bronx residents, announced today that Raye Barbieri has been named Chief Executive Officer. Ms. Barbieri has more than twenty five years of experience working with nonprofits and New York City government. She succeeds Margaret Della, who is stepping down as the organization's head in March, after successfully leading Kingsbridge Heights Community Center since 2016. Barbieri will assume this leadership position on March 13, 2023.

Barbieri currently serves as Chief Program Officer at JCCA, a child welfare, behavioral health and wellness organization serving children, youth and families across Greater New York City. At JCCA, Barbieri manages a team of more than 700 staff members. Previously, she served as a Deputy Commissioner of the New York City Administration for Children's Services. Barbieri has dedicated her career to supporting families and communities, creating opportunities for education and achievement for children and young people, and elevating diversity, equity, and inclusion in a range of settings across the city, state and country.
"We are especially thrilled to welcome Raye as KHCC approaches it's 50th year of service to the community. She is a seasoned, visionary leader who brings strong management, communication, planning and team-building skills to the position." said Lisa Lindvall, Chairperson of the KHCC Board of Directors. "Her knowledge and experience will greatly help KHCC increase its impact in the Bronx and build upon the strong position established by outgoing CEO Margaret Della and successes accomplished over the last half century. I'd also like to express our deep gratitude to Margaret for her dedication and leadership to the Community over these past 7 years."
"I am honored and very excited to be stepping in as the new CEO at the Kingsbridge Heights Community Center", said Barbieri. "KHCC has been providing amazing services, support, and opportunities for Bronx children, adults, and families for nearly 50 years, evolving and growing to meet changing needs and respond to new challenges. Given its storied history, compelling mission, and impressive portfolio of programming, I am humbled to lead KHCC into the next 50 years and am thrilled to join the extraordinary team in supporting residents and community members to reach new heights and to realize their dreams. "
"I am thrilled that KHCC's Board of Directors, with guidance from staff, selected Raye Barbieri to lead the organization towards its future and whatever that holds", said Margaret Della, outgoing CEO. "KHCC is a nimble, community-responsive, purposeful settlement house that has not only survived terrible circumstances, but thrived in spite of them. KHCC is the Bronx and the living legacy of this movement. Raye brings expertise to KHCC's core programmatic areas in early childhood and youth services. She also has the capacity and experience to help KHCC continuously improve, evolve its mental health services, and excel in strategic decisions that will further invest in staff, the agency and the community. "
About Raye Barbieri
Barbieri began her career in social services at the Legal Aid Society as a Forensic Social Worker. She previously held leadership roles at Harlem Community Justice Center and the Center for Justice Innovation. In 2012, Barbieri joined the Administration for Children's Services' Division of Youth & Family Justice as Deputy Commissioner and worked at the Center for Justice Innovation Youth & Community Justice & Crime Prevention unit as Senior Director before becoming the Chief Program Officer at JCCA.
Some of Barbieri's accomplishments include launching a new division at JCCA- Leadership, Education and Advancement Pathways (L.E.A.P) which offers a robust continuum of early childhood education, early literacy and numeracy programs, academic enrichment, tutoring, youth development, civic engagement and leadership development, vocational exploration and career training, internships, mentoring and scholarships to support children and young people to learn, thrive and find pathways towards health, wellness and self-sufficiency. Barbieri also led the visioning, business planning and launch of a new Behavioral Health and Wellness Division.
Barbieri is a Licensed Clinical Social Worker and holds a Master of Social Work from Columbia University, a Bachelor of Social Work from Wheelock College - Boston University and received certification as an Urban Naturalist from the New York Botanical Garden School of Horticulture. She also sits on the Board of Directors of Riverdale Neighborhood House, the Dean's Advisory Board of Boston University School of Social Work and has previously served on the International Juvenile Justice Observatory Board.
About Kingsbridge Heights Community Center
KHCC provides resources to empower Bronx residents from cradle to career to advance education and well-being for a vibrant community. We achieve this in an environment that fosters academic milestones, literacy, mental health support, nutrition, technology, and the arts. KHCC's comprehensive community programming provides individuals, from birth through adulthood, with services across five divisions including Early Childhood Services, Youth Services, Adult and Family Services, Nutrition and Food Access, and KHCC Connect, which provides case management and referrals to program participants. To learn more about KHCC, visit our website: www.khcc-nyc.org.
###