How can you help KHCC and give back to the community?
Click here to donate now!
Kingsbridge Heights Community Center assists individuals from cradle to career and hopes to continue to do so for many years to come. The strength of this organization comes from the community so in this month of giving we want to work together with community members, partners, and participants to give back to the Bronx! KHCC gives back to the community yearly by hosting events and initiatives that promote the improvement of its participants and the larger Bronx Community.
During this holiday season, you can support us by donating to the Winter Drive, the Food Pantry, your time as a volunteer, or supporting our efforts to keep KHCC in the Bronx community. All donations, big or small, are appreciated and have an impact on furthering our values— Kindness and respect for all, Honoring diversity, Cultivating relationships and communication, and Center as Community.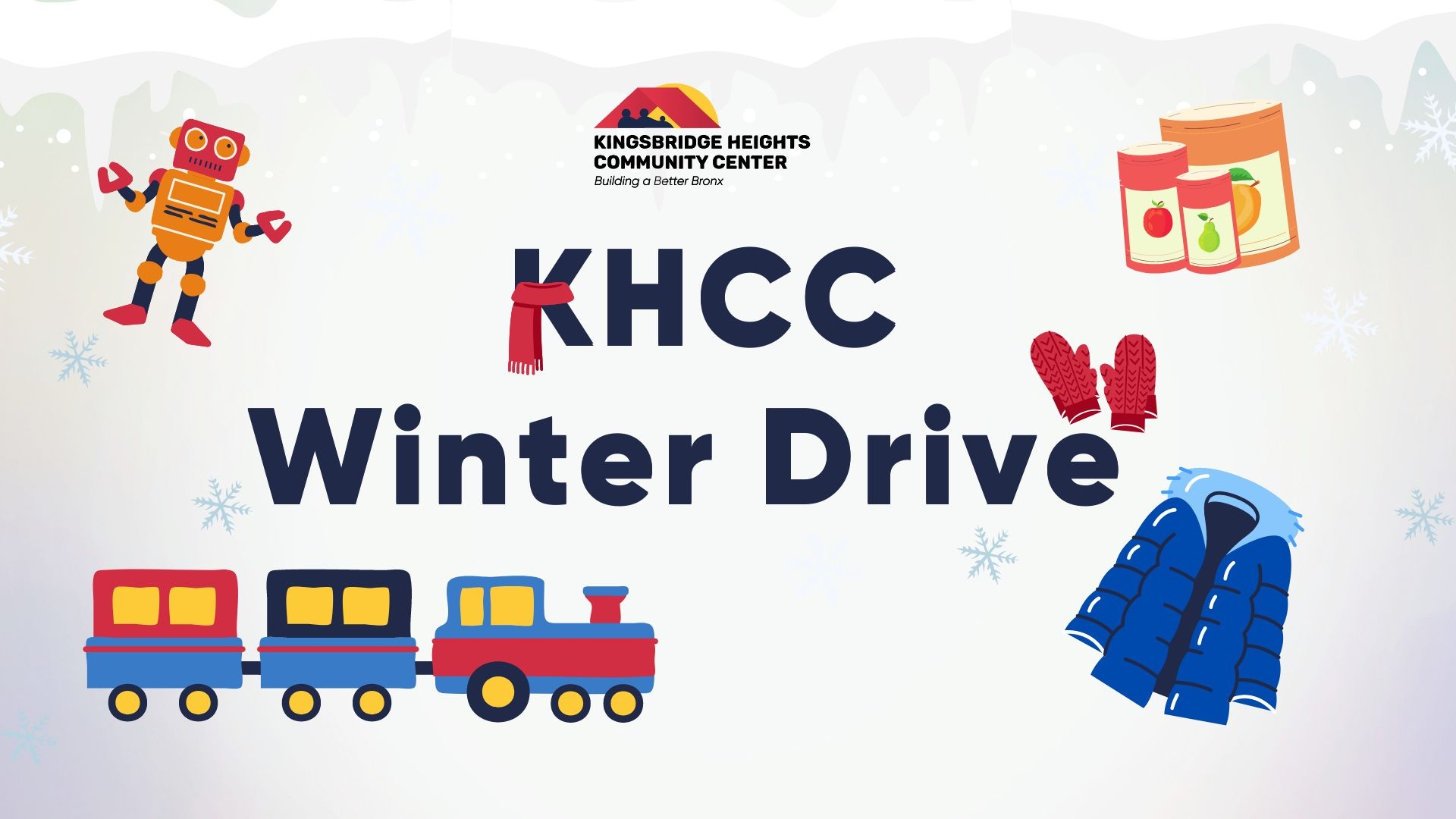 Winter Drive
This event aims to provide families with essential items during the winter months. KHCC is collecting coats, gift cards, diapers/wipers, toys, and canned and non-perishable items for the community. This goal is to guarantee people's warmth and well-being throughout the Winter season. Coats and winter gear such as mittens, scarves, gloves, and hats are highly encouraged and can be for babies 3-16 months old, as well as adults, size small to extra large. Toys can be very impactful on kids who have never received one or are unable to receive one this year due to reasons outside of their immediate control. The Teen Center also hosts a Prom drive later in the year, so do not hesitate to donate formal wear as well.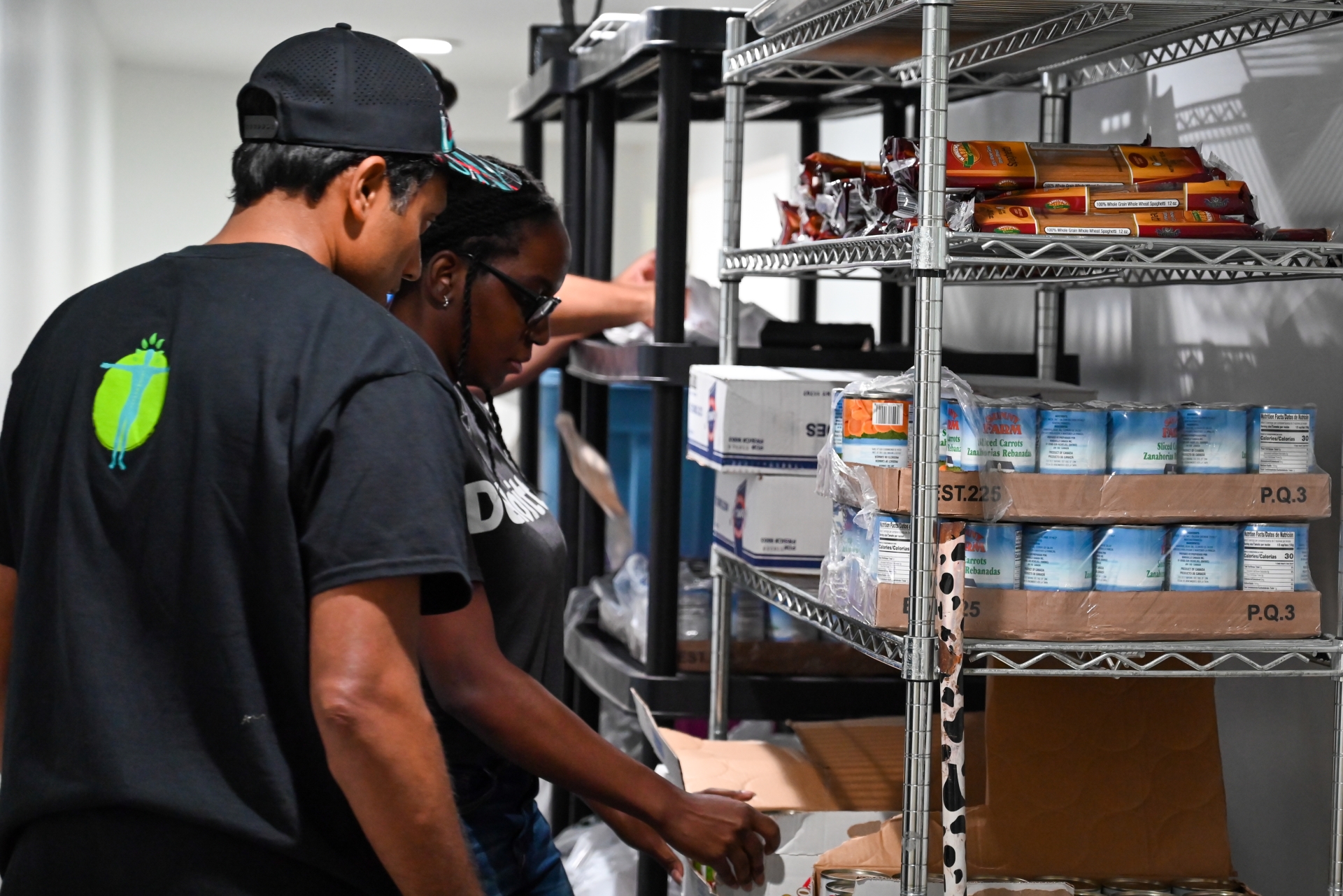 Food Pantry

This initiative, which is open on Tuesdays and Thursdays from 11 am to 1:30 pm, is a member of the NW Bronx Food Justice Coalition and provides numerous Bronx residents with non-perishable and hot foods. Providing donations to the Food Pantry secures a family with (free) food that can support them during a rough patch or assist them in adequately providing for members of their household without using money that is essential for medical care or other responsibilities that keep individuals housed. During Thanksgiving, the Food Pantry in collaboration with KHCConnect, led an initiative to donate chickens to families who needed them most, which can be done during the winter season if adequately funded. Food insecurity in the Bronx has always been an issue, and KHCC is constantly trying to combat it by ensuring that people have access to healthy foods that are easy to make.





Volunteer Opportunities
If you are unable to assist with any of the other forms of giving back, you can give your time to assist with one of our programs. There are multiple ways you can volunteer your time at KHCC! The Food Pantry and Garden are constantly looking for people to help out. During the warmer months, you can enroll in KHCC's #SecondSaturday, an initiative to help the organization care for the community garden. At this time, KHCC is spearheading workshops and events that allow the community to come together to solve constant issues within the Bronx. The organization has hosted Participatory Budgeting Workshops in the past few months, an event with NYC Economic Development Corporation to discuss the Kingsbridge Armory and a Community Input into Action Forum surrounding Washington's Walk and other nearby parks. Your voice matters, and KHCC makes sure to provide spaces for you to use it! Click here to stay tuned about upcoming workshops and events.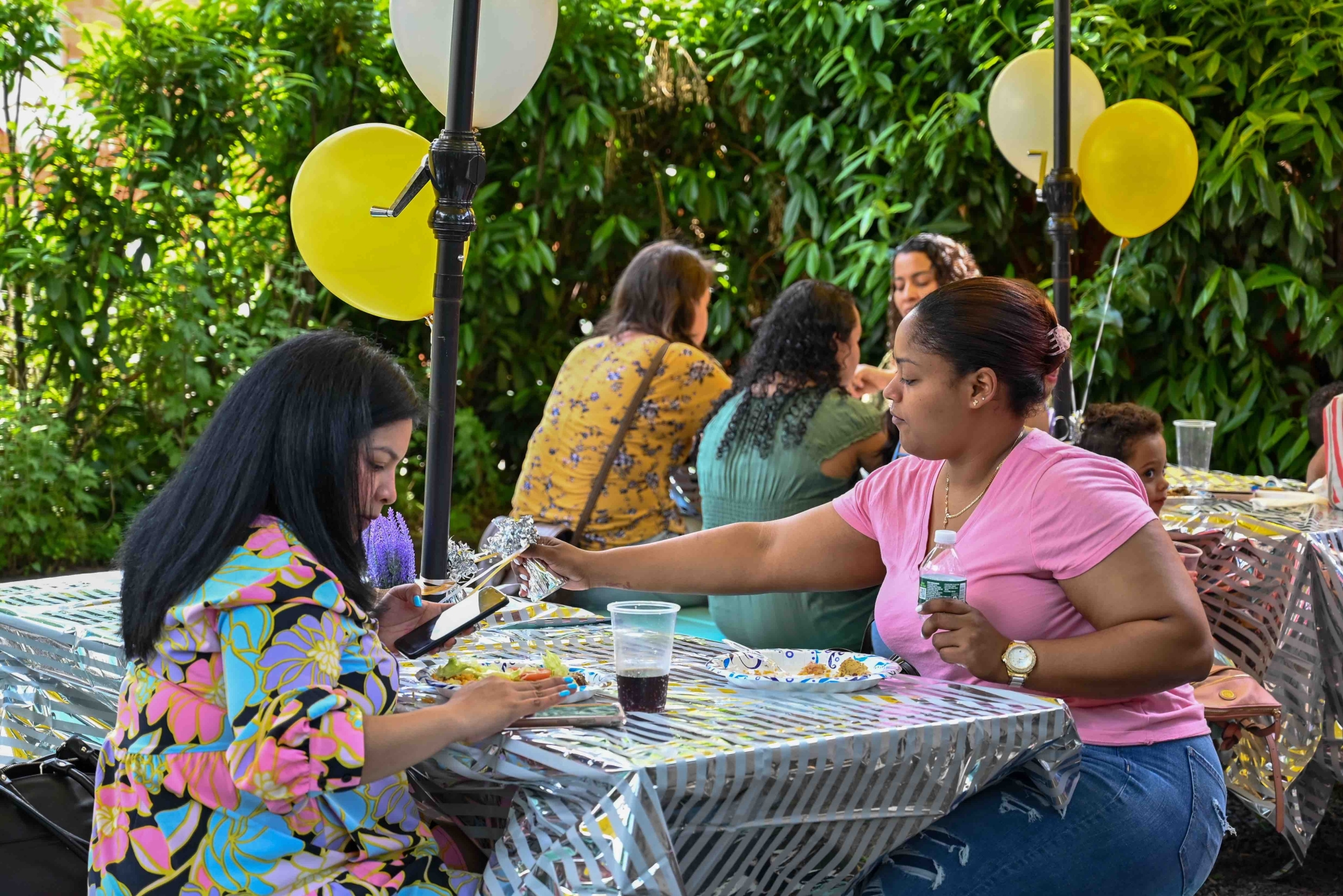 Donations
The organization's main location at 3101 Kingsbridge Terrace, Bronx NY 10463, may be in danger of being evicted if necessary renovations are not made immediately. We need assistance in securing the $4 million required to keep KHCC in the Bronx, which is detrimental to our pursuit of continuing to provide services to this culturally diverse community. You can assist by reaching out to elected officials and requesting they support the Kingsbridge community as well as by wide spreading this information. The more people who know about this concerning issue, the more likely a positive change will occur. If KHCC relocates it will mean the disruption of services to individuals who need them. The hope is that the spread of this information will reach individuals who can help make KHCC a historic landmark, which would make the city responsible for the building's renovations.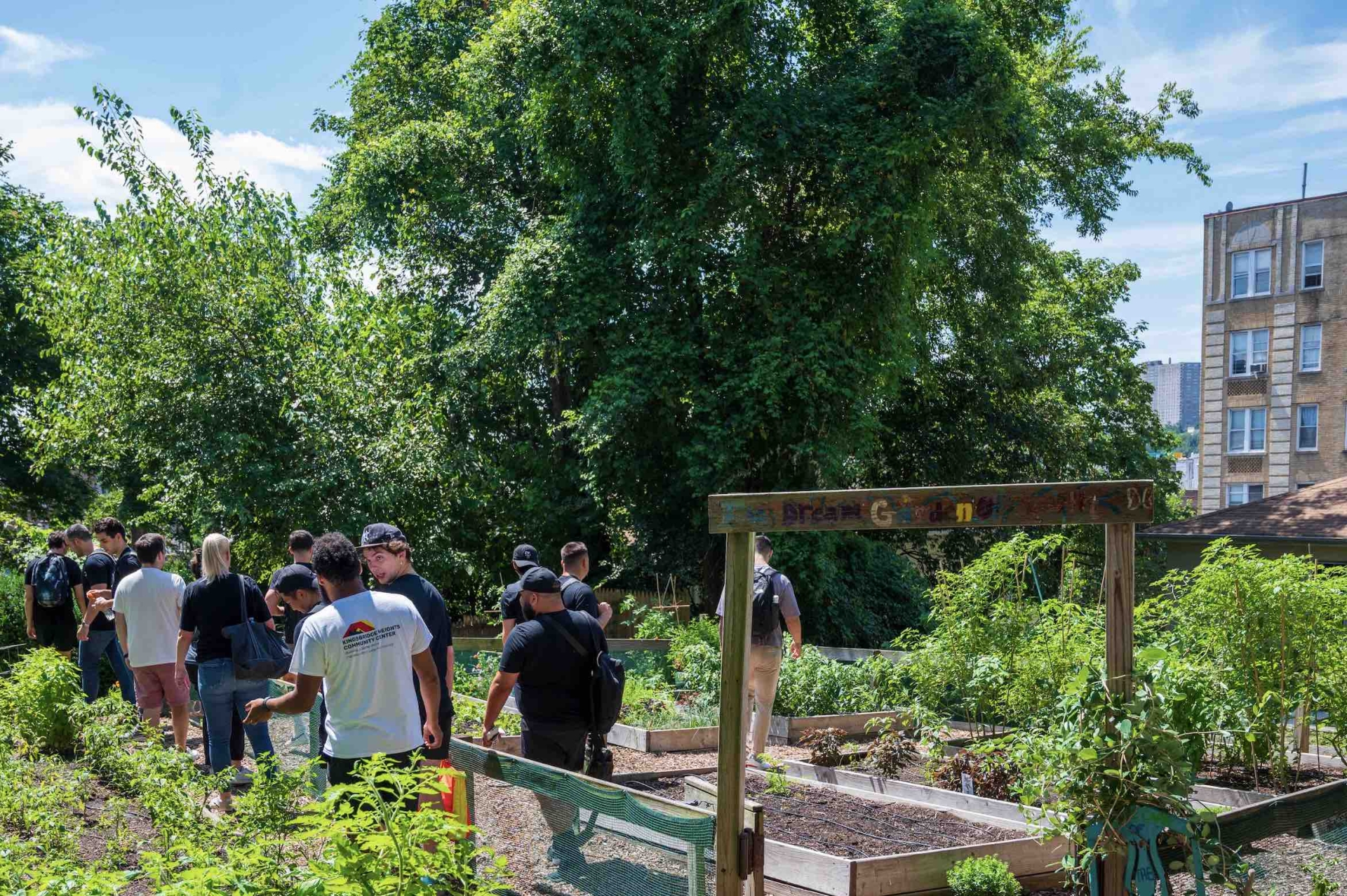 Kingsbridge Heights Community Center is a "home away from home" for many of our participants. We want to guarantee this organization stays in this community so that those who have benefited from it can continue to do so. Working together we can keep KHCC located in an area that is easily accessible and filled with years of memories of those who've been through our doors. Help KHCC stay in the Bronx!


Click here to donate now!