FOR IMMEDIATE RELEASE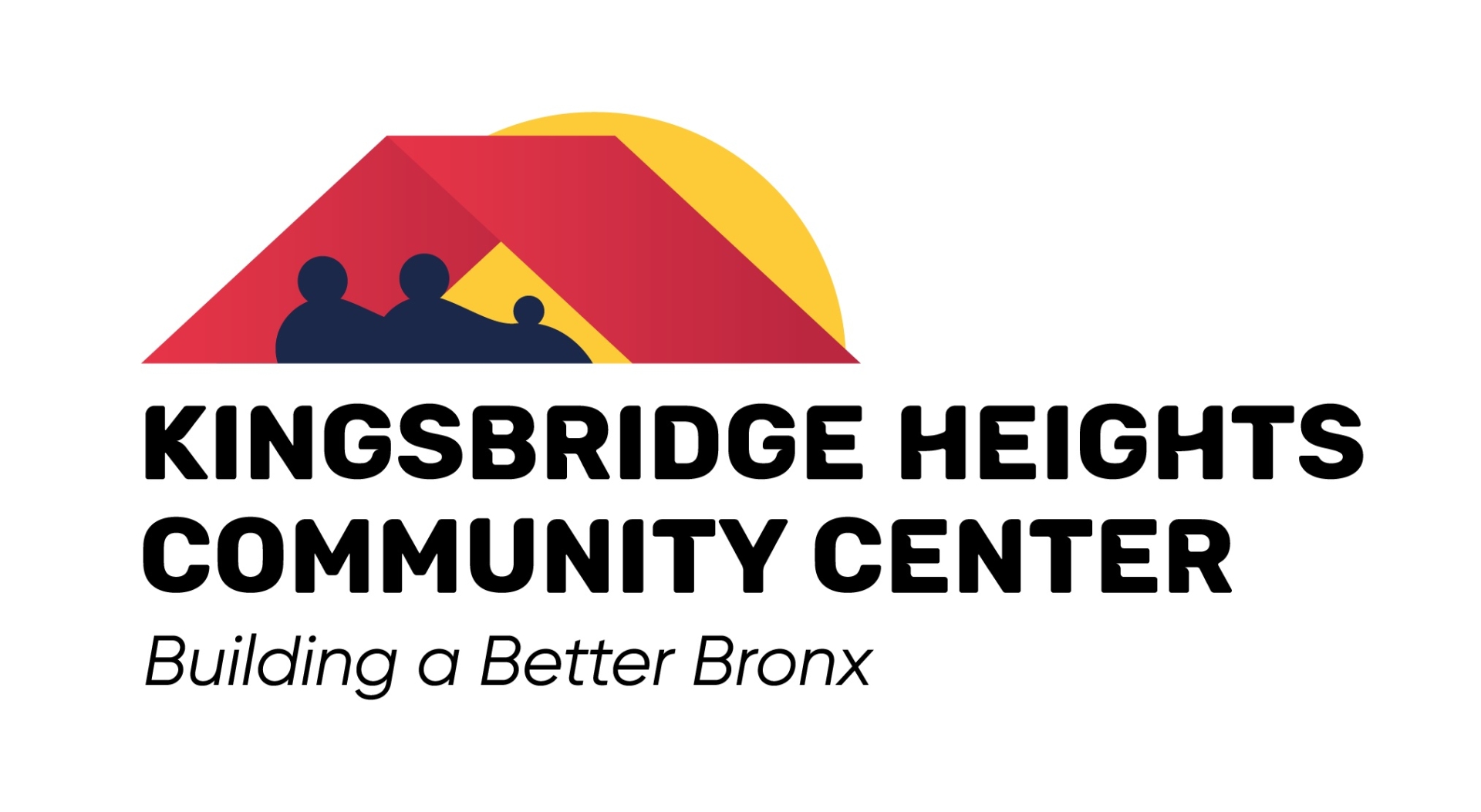 December 22, 2022
Contact: Shubhra Mishra
communications@khcc-nyc.org


A free event aimed at fostering a love of reading and books among children and youth.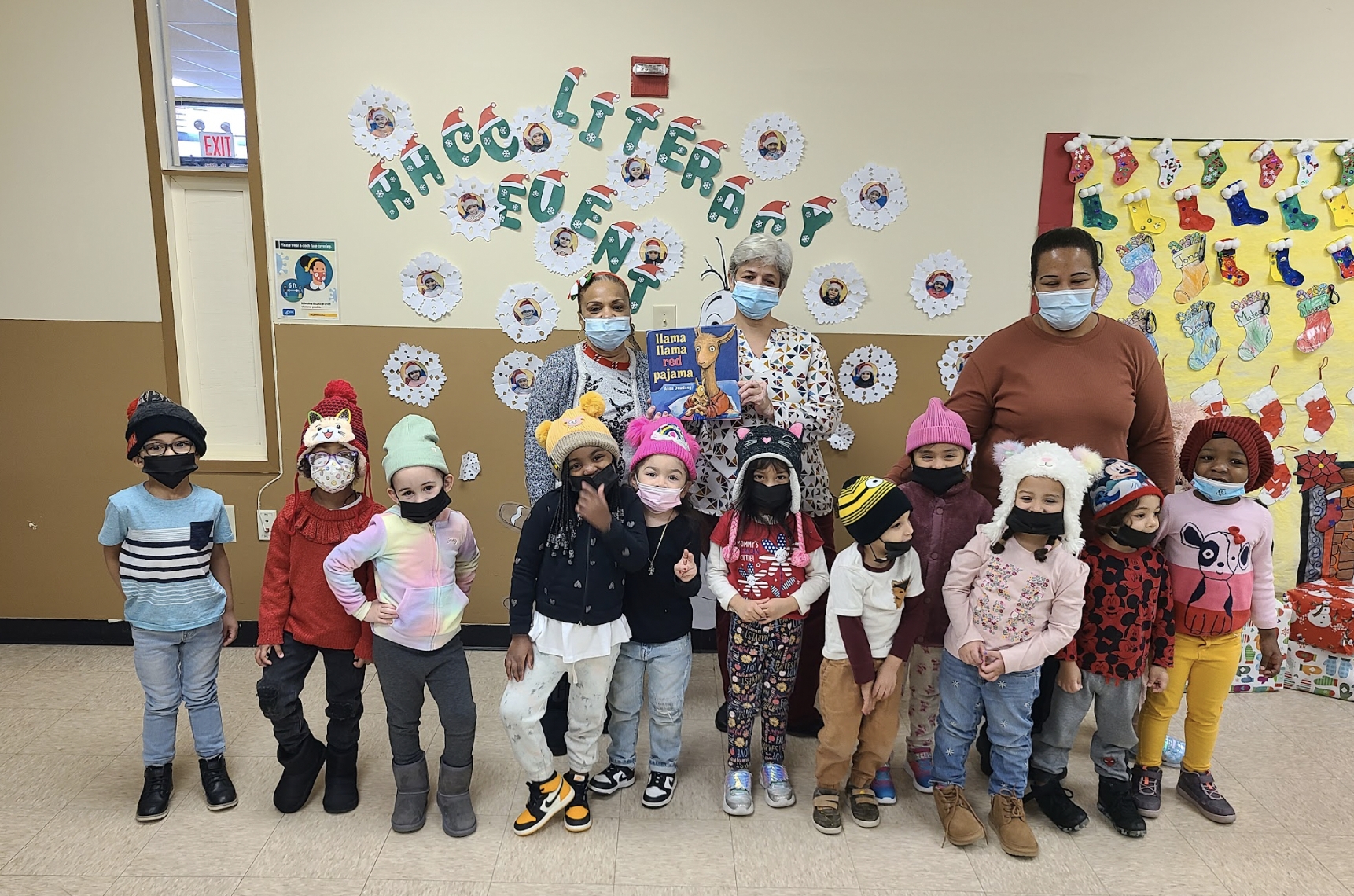 BRONX, NY – On Wednesday, December 21st, Kingsbridge Heights Community Center (KHCC) hosted The Bronx Reads: Literacy Day - An event aimed at fostering a love of reading & scholastic excellence among children. The event provided a special space for children, tweens, teens as well as caregivers to come together and explore their love of reading during the holiday season. The book, Darryl's Dream, written by KHCC champion Darryl 'DMC' McDaniels of RUN DMC, was featured, along with hundreds of books donated by our supporters like JetBlue. All the young readers walked home with two FREE books!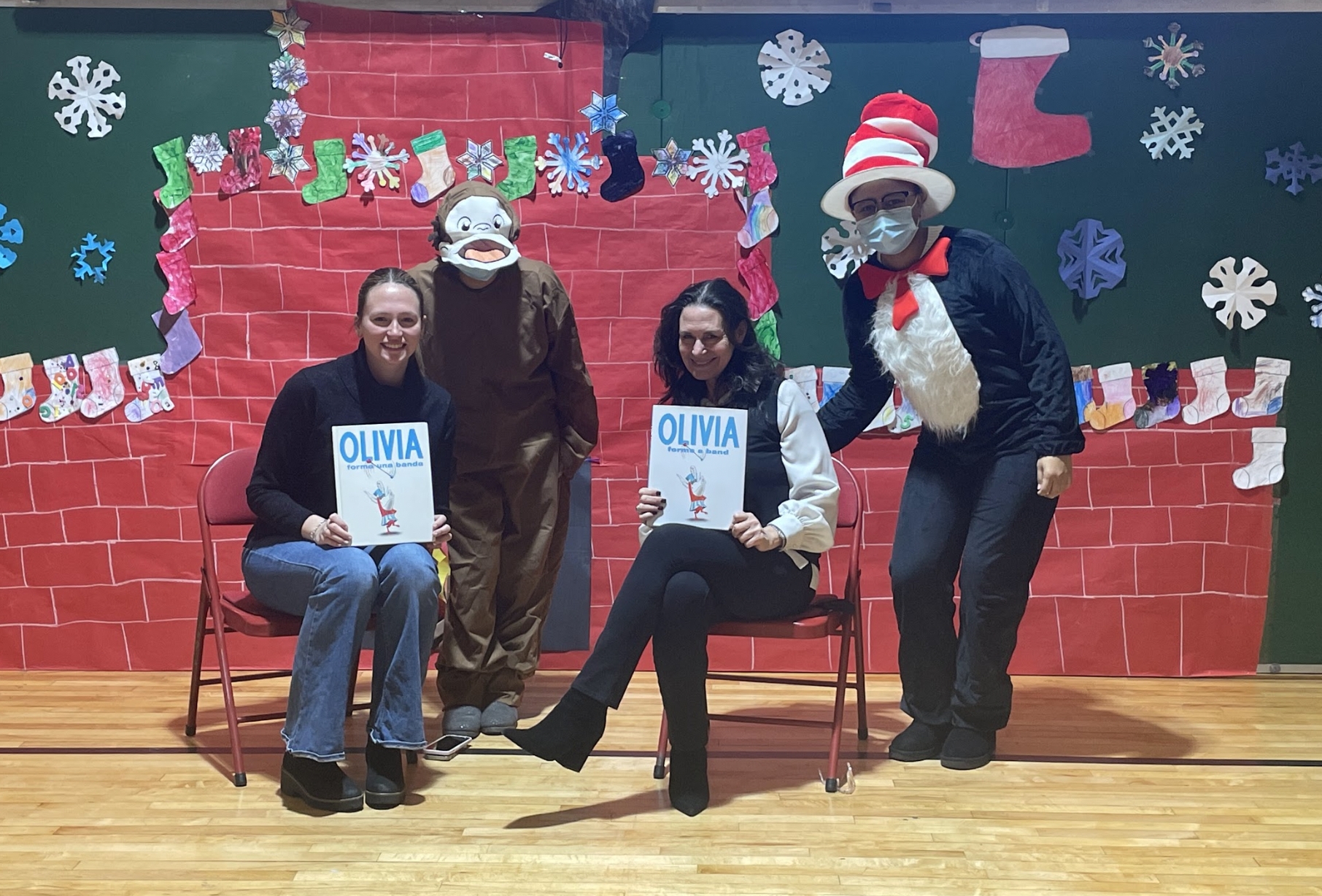 The event ran in two sessions from 9:30 am to 11:30 am and 4:30 pm to 6:00 pm. This allowed community members, as well as KHCC's participants and their families, to spend extra time engaging students and motivating them to elevate their reading skills and building their imaginations. The literary event was held within KHCC's main building, a landmarked historical building in the heart of Kingsbridge as well as its second location and PS 207.
KHCC aimed to bring awareness and support the importance of reading and family literacy. By providing free books, KHCC is helping encourage the education of both parents and caregivers for children. KHCC provides children, teens, tweens, youth, as well as adults with nurturing, educational environments where they can learn, grow, and thrive.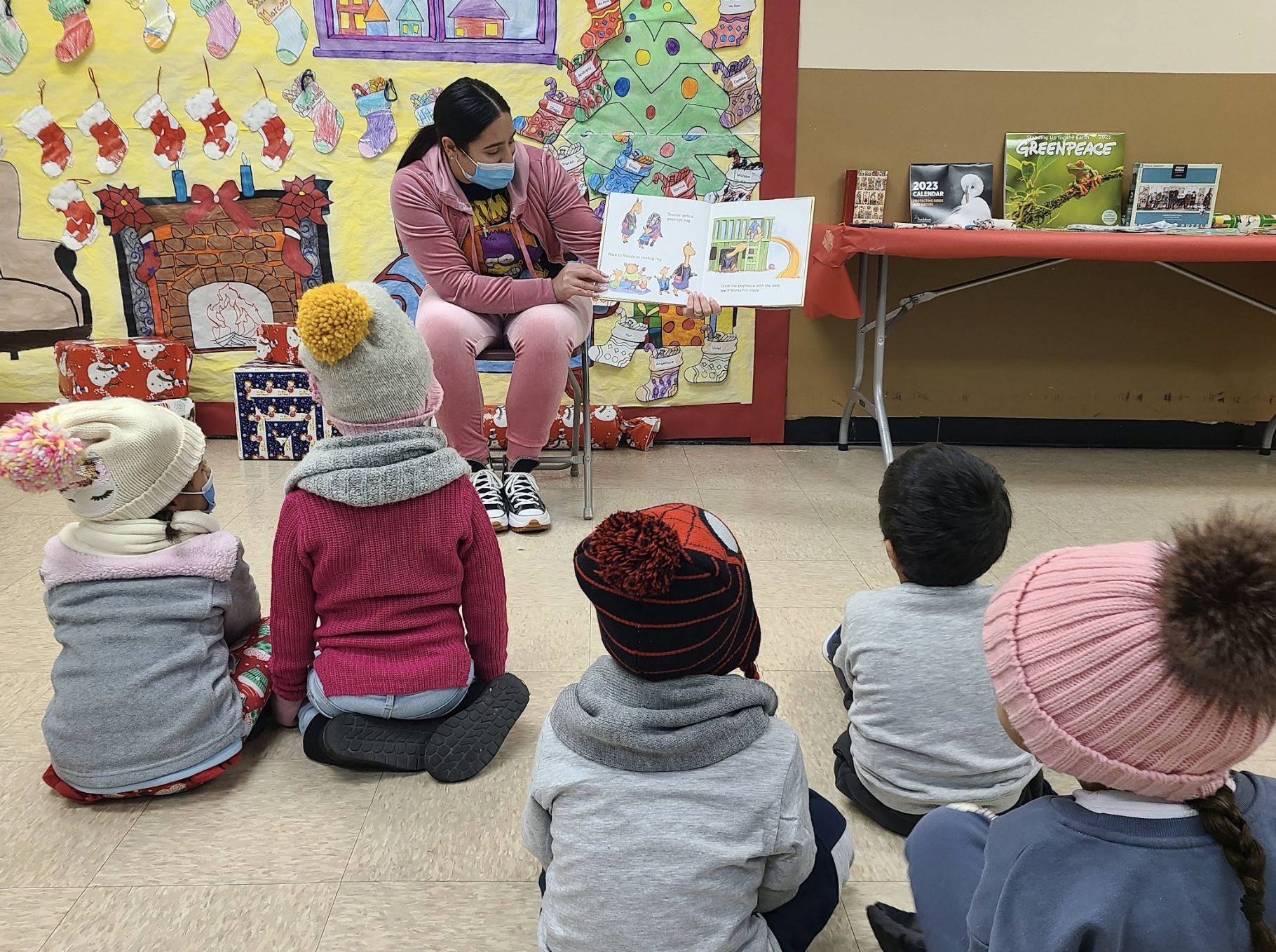 The highlight of the event was grandparents and caregivers coming together from all over Kingbridge an beyond to read to the children and the youth, which captured the beauty of the Bronx community at KHCC. "Here at KHCC, we know how important reading with our kids is. We held Literacy Day today to remind our community that reading with your children at home is one of the best things you can do for them. It helps build their vocabulary, spark their imagination, and creates a bond with you and your child. Reading in any language builds these skills! Our Board member Holly Thomas, a speech pathologist, read Olivia to the ELNY 3 and 4-year-olds, and we also had a reader in Spanish side by side. Then the children got to meet the Cat in the Hat and Curious George in costumes and take photos with them. In the end, they were given a copy of Darryl's Dream and another book for their age, along with a sheet on resources at the New York Public Libraries for children available in Spanish and English. The book by Darryl "DMC" McDaniels, Daryl's Dream, is a story about finding confidence, facing bullies, and celebrating yourself. So this fit perfectly with our Literacy Day and the work we do with our community to uplift lives and help give children a strong start," said Ansley Ward Davenport, Director of Development at KHCC.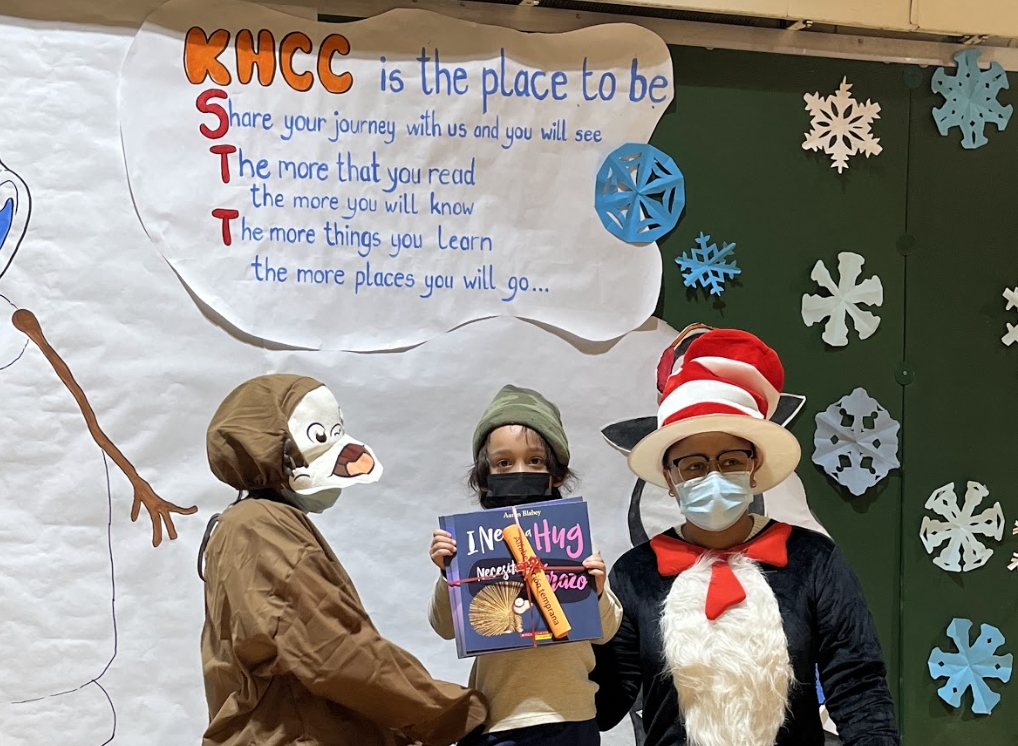 ABOUT KINGSBRIDGE HEIGHTS COMMUNITY CENTER
KHCC provides resources to empower Bronx residents from cradle to career to advance education and well-being for a vibrant community. We achieve this in an environment that fosters academic milestones, literacy, mental health support, nutrition, technology, and the arts. To learn more about KHCC, visit our website: www.khcc-nyc.org.
Early Childhood Services: Our early childhood programs—including Early Head Start, Early Learn, Head Start, Universal Pre-Kindergarten (UPK), and Family Childcare Network—provide children, birth-5, with nurturing, educational environments where they can learn, grow, and thrive. We help parents of the children we serve develop skills to become effective caregivers and create nurturing home environments.
Youth Services: We provide a safe, welcoming environment during afterschool hours where young people can socialize, learn, and grow. Our programs include elementary and middle school afterschool, summer day camp, Teen Center for high school aged youth to develop leadership skills, College Directions focused on post-secondary education success, and a Respite program for young people, up to age 25, with special needs.
###