KHCC's first Special Needs graduate to attend college!
Emmanuel Wilson started attending KHCC's Respite program in September 2013. Having excelled academically, Emmanuel is KHCC's first respite graduate to go to college. He recently graduated from The Hallen School in New Rochelle, NY, and will attend Adelphi University. We couldn't be prouder. Kudos to Emmanuel!
Emmanuel will participate in the Bridges to Adelphi program at the university. The Bridges to Adelphi program offers comprehensive, personalized, academic, social, vocational, and executive functioning support services to students with autism spectrum disorder, a nonverbal learning disability, or problems with executive functioning or socialization enrolled in Adelphi University.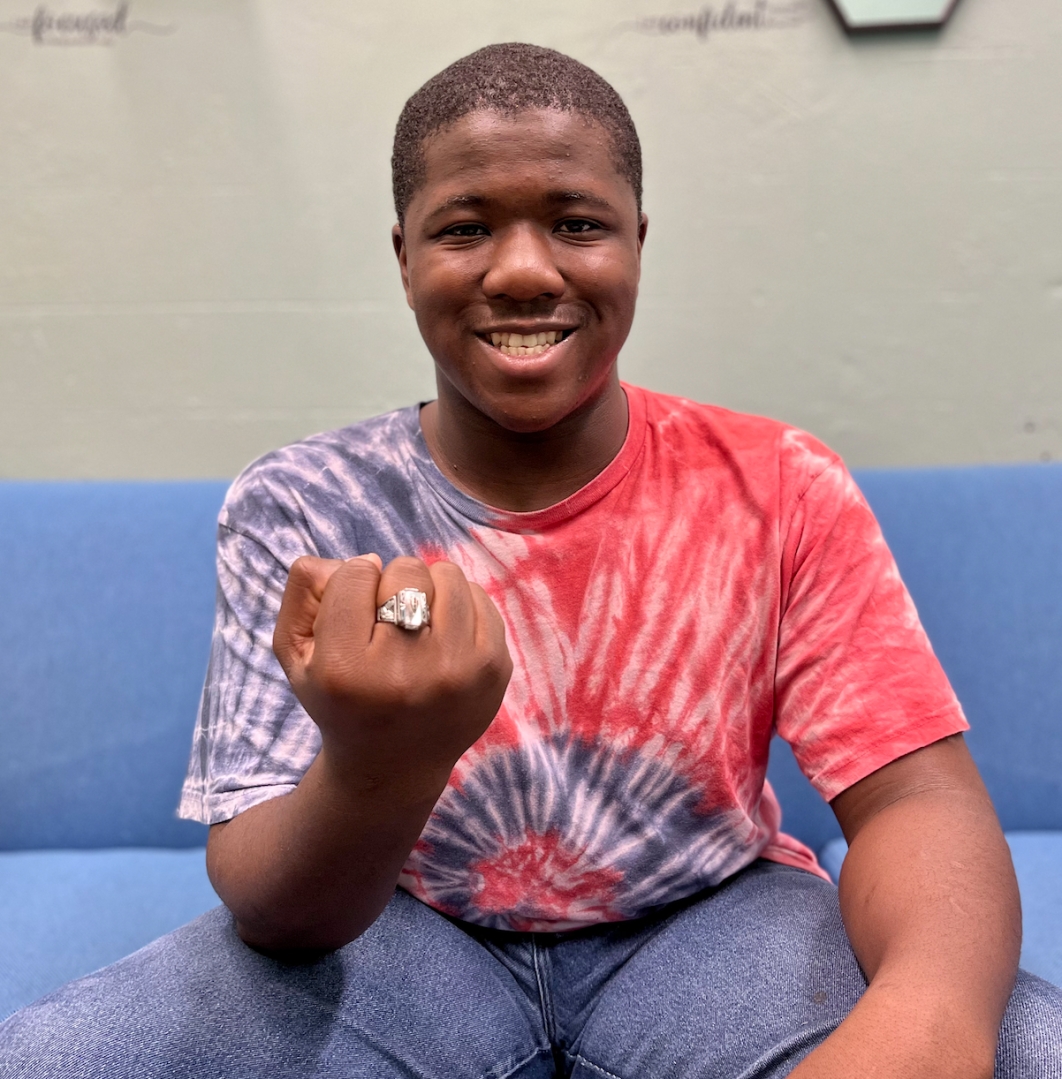 Photo: Emmanuel with his senior class ring.
A lover of history, Emmanuel can tell you all about the Civil war. He has decided to pursue his interest in history and will be majoring in history. When asked what drove him to be a history major, he said taking the Museum of Natural History tour in elementary school was one of the deciding moments. He loves museums but prefers the Museum of Natural History over any other museum in the city.
Emmanuel said he was very confident and excited to start college. "I am not scared of anything, just very excited," he said. He will commute from the Bronx and take the LIRR for the first year. Being a commuter student can be challenging, but Emmanuel is hardworking and determined. "I will live in the dorms starting next year." He is eager to go to a different school, make new friends and learn from professors.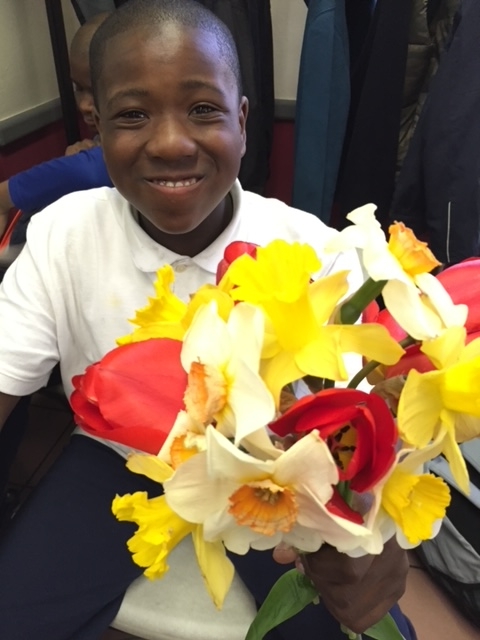 Photo: Emmanuel at KHCC in 2015.
Occasionally, Emmanuel watches basketball but loves playing it. He started playing basketball in 2011 and later was selected to be part of his school's varsity basketball team. He also likes baseball and said he loved watching the game at Yankee Stadium last fall with his mom.
"Emmanuel is a very funny young man with a great sense of humor. He is hilarious and will always make me and everyone laugh. He is also an amazing singer and performed at KHCC's Annual Fundraiser in 2022." said Hanna, Director of Special Needs at KHCC. When asked what he'll miss the most, he said, "I will miss KHCC. Stephanie, Hanna, Edward, Ken, I care about all of them. I will miss my friends here. I will come back to KHCC and visit often."


An artist among us! Obba features her sculpture at the MET.
Fatoumata Sanyang "Obba," a junior at Kingsbridge International High School, is also in one of KHCC's Teen Center.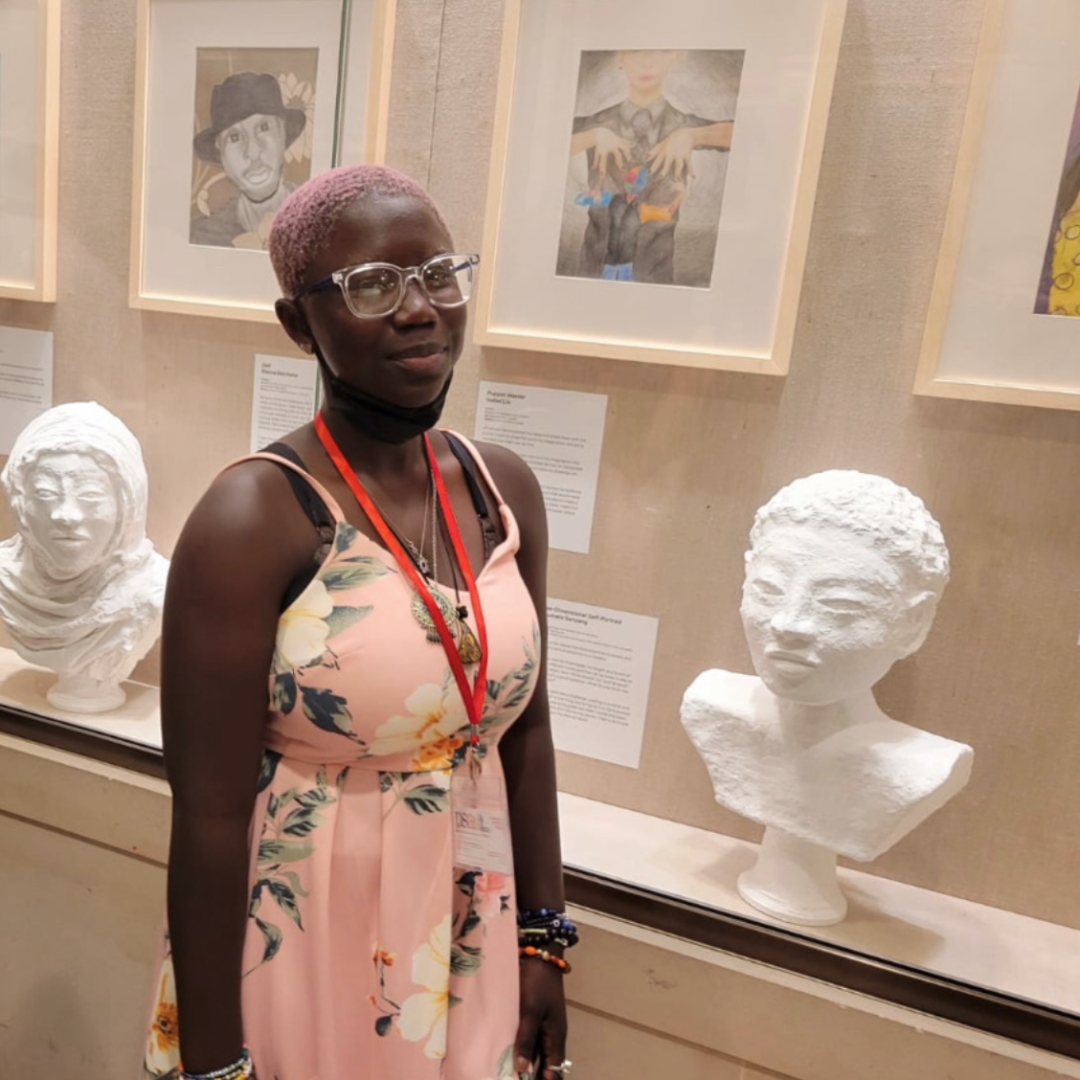 Photo: Fatoumata Sanyang "Obba" with her sculpture
Currently, Obba is a part of KHCC's Summer Bridge Internship. The program provides youth with 16 hours of paid (stipend-based) leadership training, job readiness skills building, financial literacy, college and career workshops, service projects (in KHCC's food pantry and four community gardens), and an introduction to entrepreneurship with a focus on our culminating 'Shark Tank' projects.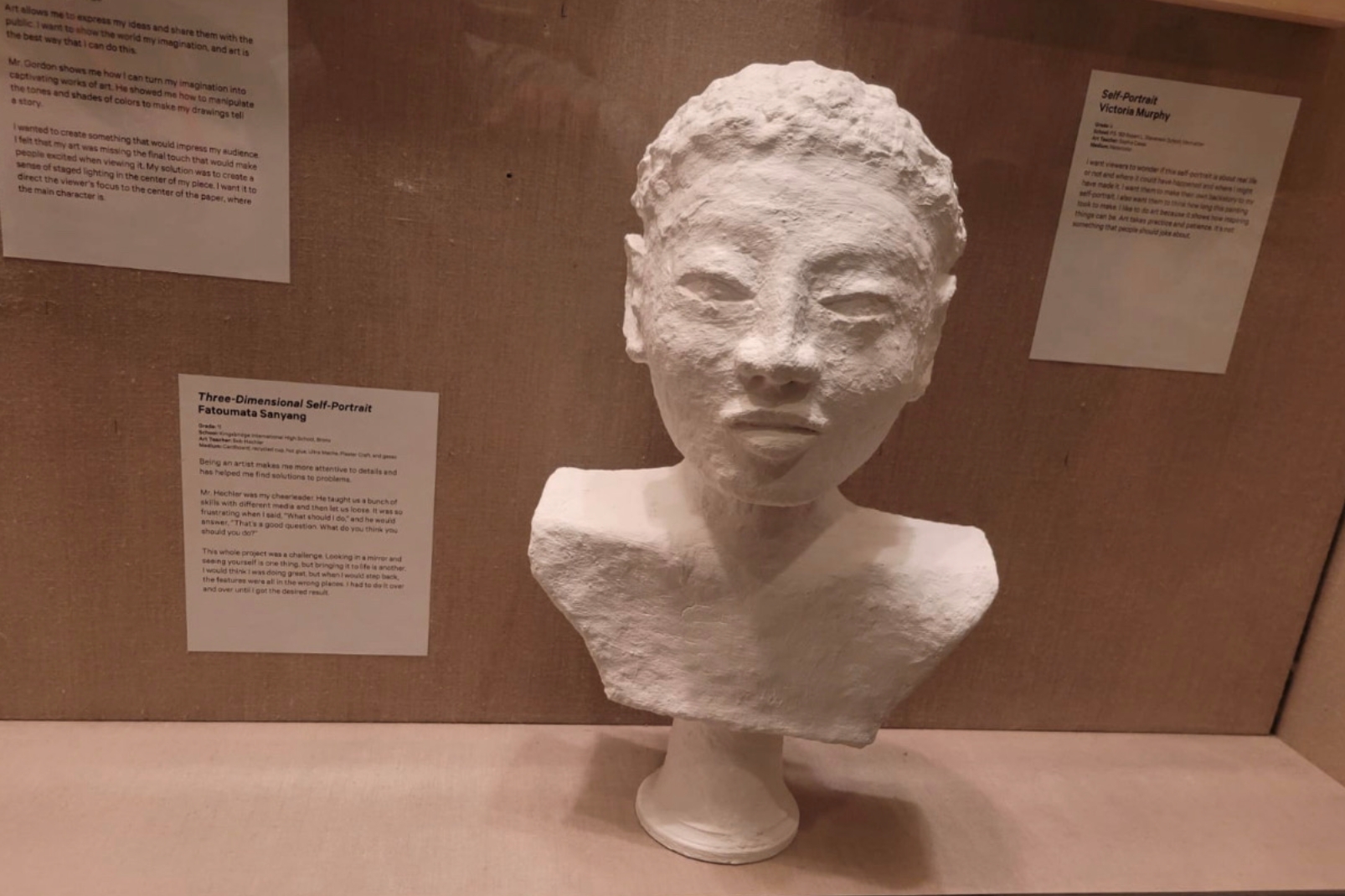 Photo: Obba's 3-D Sculpture
Obba's 3-dimensional sculpture was recently exhibited at the Metropolitan Museum of Art. The project took about five months to finish and was made using recyclable materials. We are proud of Obba's determination and dedication. Congratulations!
In an interview with Obba, she talked us through her process of creating the sculpture. "First of all, it was hard because the shape of the ballon wasn't like my head. But I kept going, and it started to get a good shape," Obba said, "when the face was almost like oval, and it was kind of looking like me."