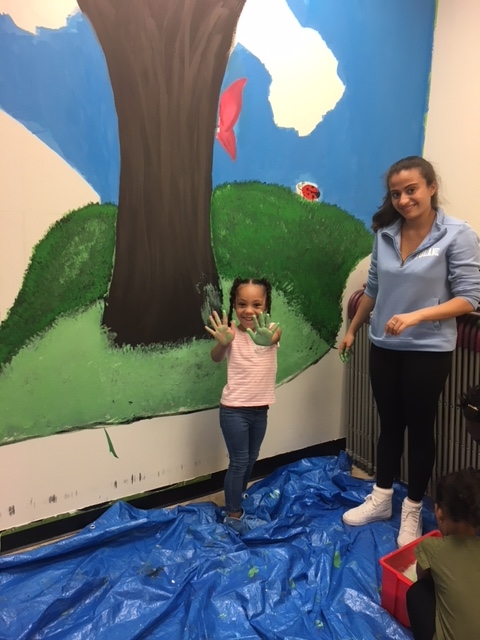 This year, Ethical Culture Fieldston High School's partnership with Kingsbridge Heights Community Center has been one of care and commitment to the families and students we served in the KHCC community. Fieldston selected a group of sophomores to work with our ECS ELNY aftercare program, dedicating every Monday to our three and four-year-old children.
On a given Monday, you could find 12-14 sophomores actively working with our children on art projects, read-aloud, dance and gym activities. These activities assisted our students with their gross motor and fine motor skills. These are essential to the growth of a well child. The Fieldston student group's commitment to volunteering every week assisted with the social emotional growth of our KHCC children.
Fieldston designated two group leaders, Rachel Ehrlich and Dhari Noel, who worked alongside KHCC's Co-Director Janine O'Connor and Education Director Humberto Cruz to collaborate on the vision for the partnership. At our Main Site, Cruz has been working with Fieldston students to explain the role of settlement houses in communities like Kingsbridge Heights and the history of our Head Start and Early Childhood development. Education Department Coordinator Sigrid Rosa met with the high school's Group Leaders to lesson plan and create a mural in which both KHCC's preschool participants and Fieldston students were able to create together. This mural has given light to the dedication of those involved in our partnership.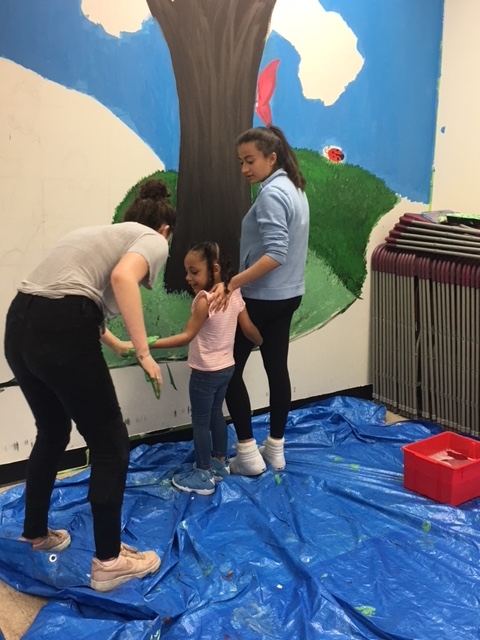 In addition to their volunteering at KHCC, Fieldston has given financially to our agency. The school has donated over $300 worth of children's books for our class library at our 295 W. 231st Street site. The gym mural and all the supplies needed for the creation of the mural totaled up to $500 and their time of service was priceless. Students from the school also conducted a carnival for our students and families and donated books for our Teen programs.
Overall, the collaboration we created with Fieldston has been evolving wonderfully, and we will only look forward to a more fruitful relationship in the upcoming year; stronger and committed to our service for our community.
For more information on our Early Childhood programs, call (718) 884-0700 ext. 100.