KHCC has the best honey!
What makes honey from our Bronx bees so special?!
Our sweet, sticky honey is created with pollen from KHCC's beautiful garden and made by busy bees living on the roof of our landmark building! Now, you can taste honey from the heart of the Northwest Bronx, made with loads of love, and packaged for you to enjoy in the comfort of your home.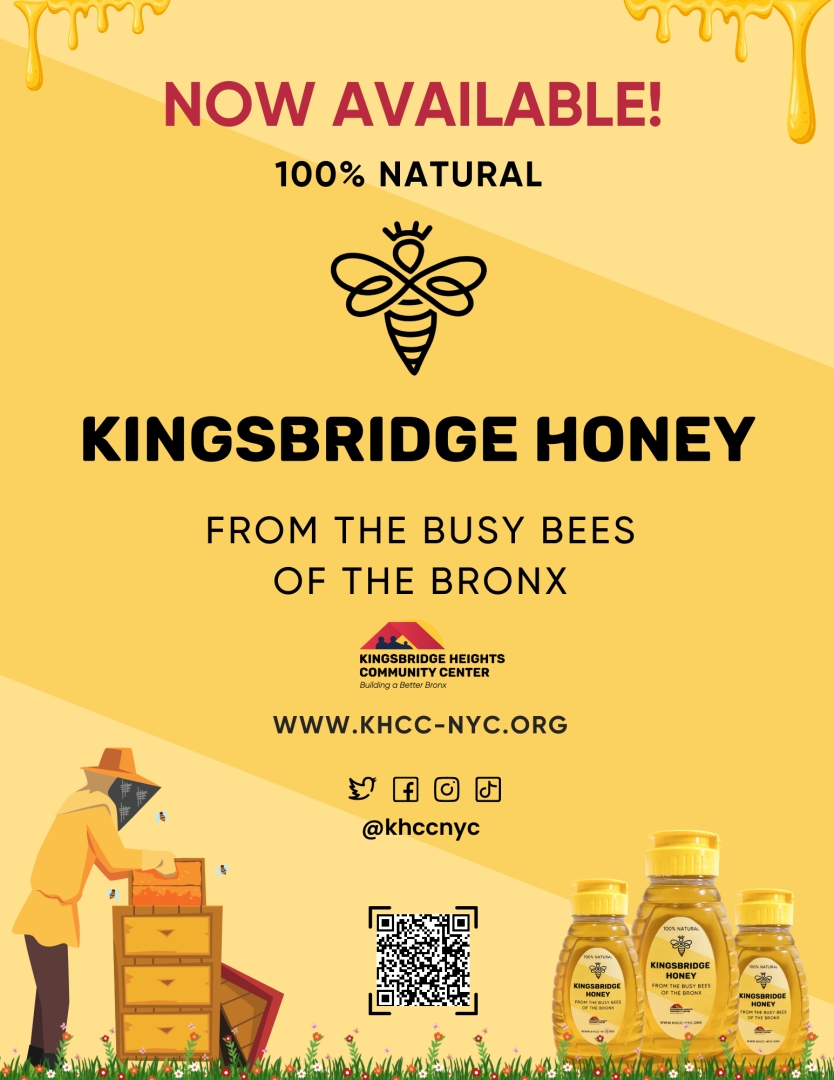 Pre-order a jar of KHCC's Bronx Honey:
8 oz for $10
Only 10 jars left!
$10 flat for shipping or arrange pickup at the center
Proceeds from honey purchases support our programs, including critical emergency services our agency has provided during the Covid-19 pandemic.
To purchase honey, please visit our donate page, enter [amount] for your honey jar and include a note to specify that your donation is for honey and the specific jar size.
You can pick up the honey, or have it mailed to you. To have it mailed please add $10 to the donation amount and include the mailing address in your donation note.