KHCC Cup Tournament is back!
If you're interested in competing and connecting with a community of local gamers, join us for the KHCC Cup Tournament on October 12 from 5pm -9pm!
Attendees will compete in intervals, playing Xonotic and 2K19 with the hope of winning huge prizes (yet to be announced).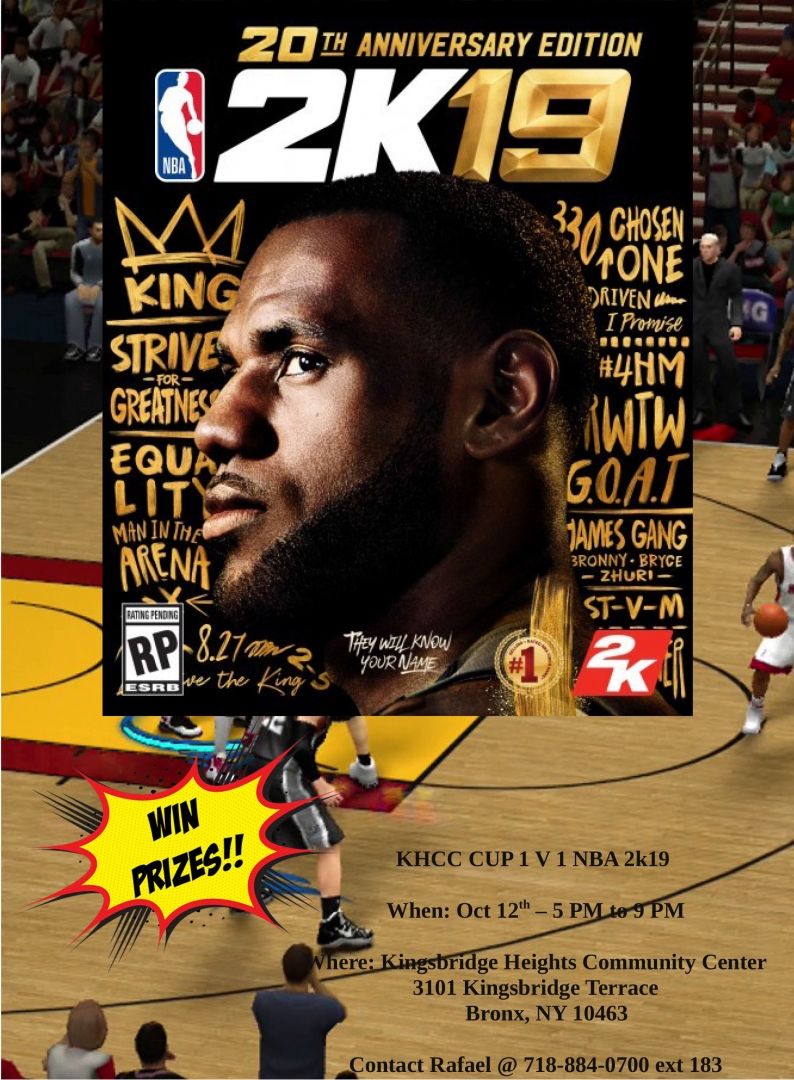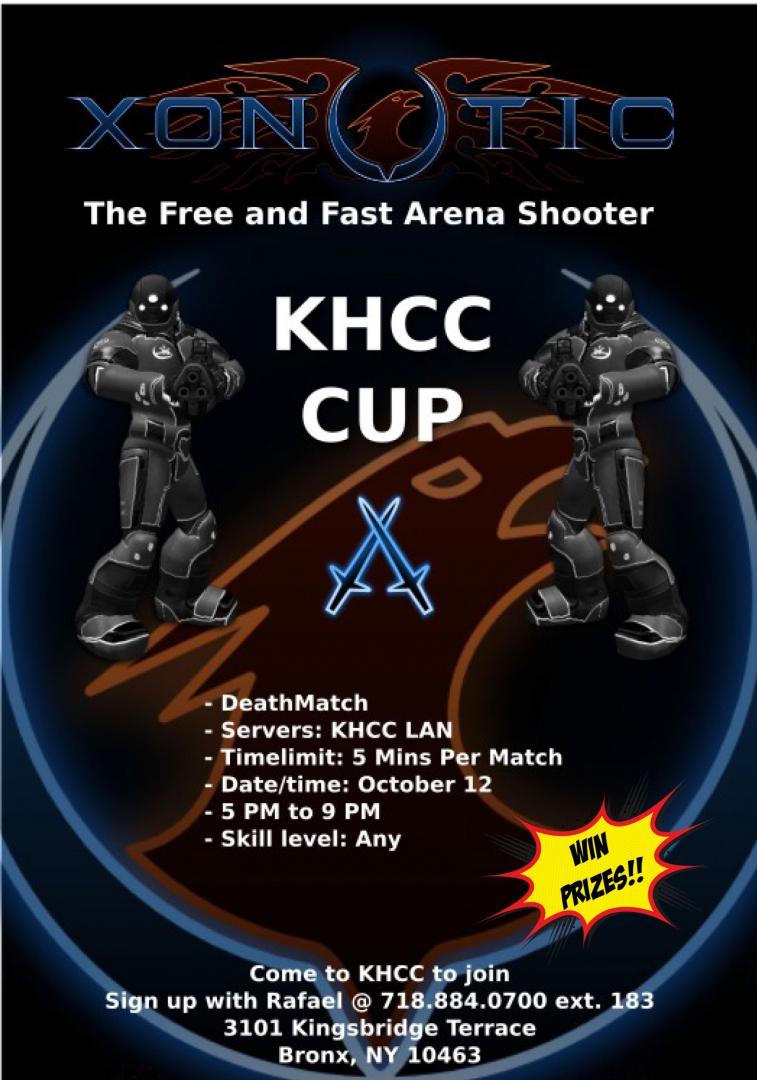 For more information and sign up, contact Rafael Fornes at rfornes@khcc-nyc.org or call (718) 884-0700 ext. 183

This year's tournament will be streamed on Twitch and Discord!

Check out last year's live stream of the event: