Mark your calendar!

Our annual Harvest Festival will be on October 25 from 4-6pm. The fall celebration is FREE and open to all families and participants in KHCC programs. Outside guests and local community members are also welcome to attend the festival.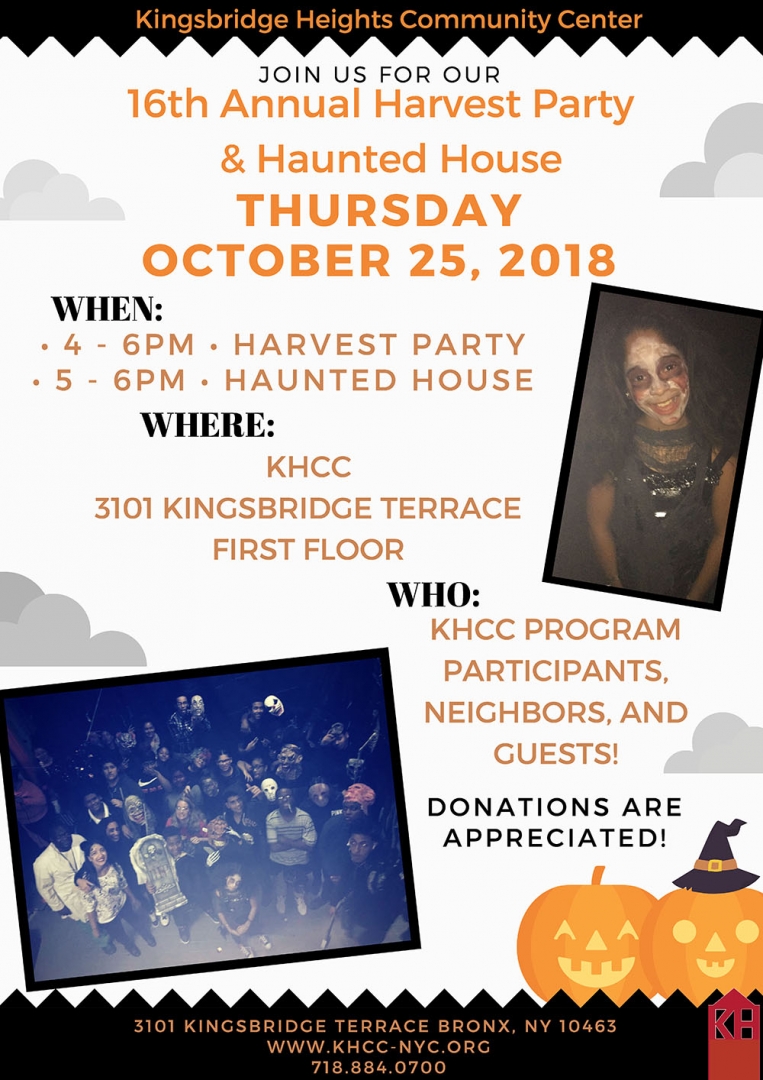 The evening will feature a variety of activities, including:
pumpkin decorating
tattoos/face painting
musical chairs

There will also be a haunted house!
For more information on the event, call (718) 884-0700 ext. 100.