Do You Remember Mr. Rogers?
On Friday, February 8, we will be hosting a FREE screening of Won't You Be My Neighbor?, a documentary about the life of Mr. Rogers.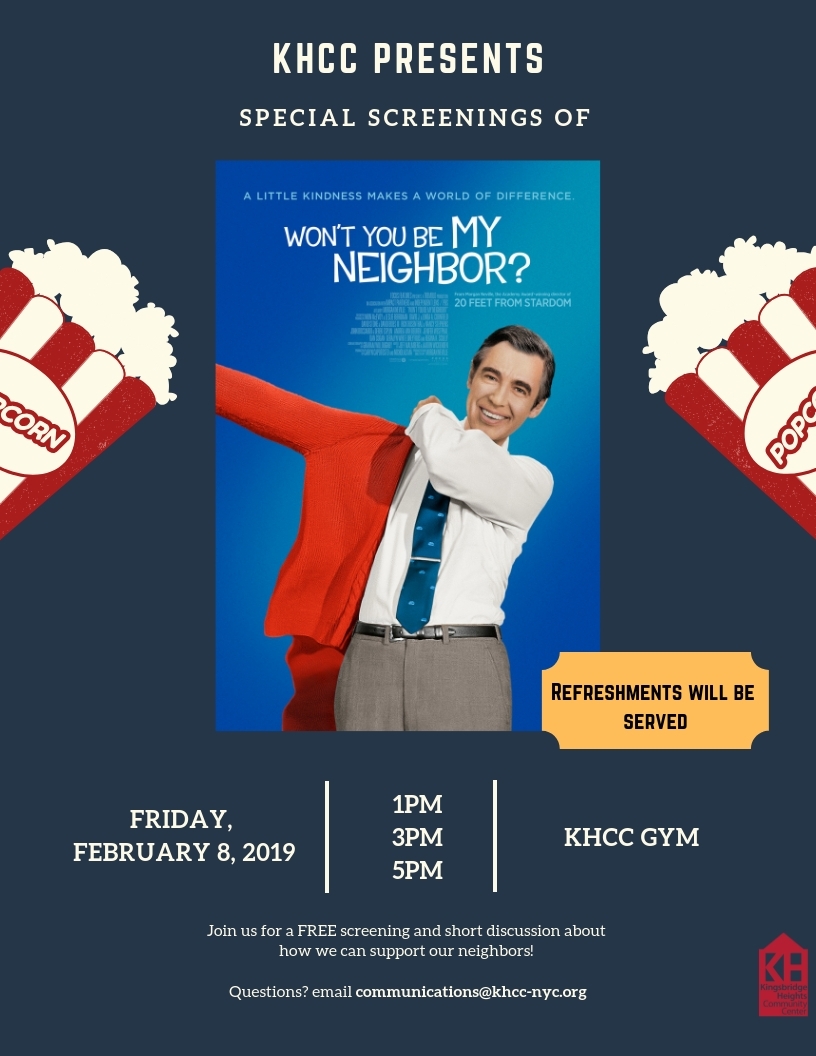 KHCC is one of several neighborhood houses showing the film throughout the city. There will be 3 showings, and participants, staff and community members are invited to watch the film. After each screening, there will be a short discussion.
***REFRESHMENTS WILL BE SERVED!***
Please spread the word!